Books: Tonight No Poetry Will Serve: Poems 2007-2010 – Adrienne Rich
Conrad Landin considers the latest collection from one of today's foremost poets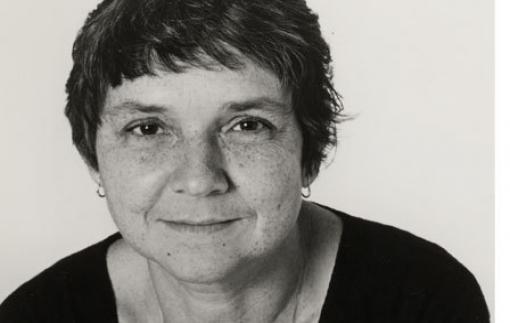 It was Michael Hoffman who said that Elizabeth Bishop is "a poet of 'eye' and not 'I', or even of 'eye-and-tears' and not 'I', and also of 'we' and not 'I'." As well as 'rationing' the 'I', Bishop's contemporary, and arguable successor, Adrienne Rich, makes us question the very nature of 'we'. 
We see this in the first poem of her seminal 1971 collection Diving into the Wreck:
                 Out in this desert we are testing bombs,
                 that's why we came here.
In a poem which deals with personal and social intimacies as much as any other from Rich, we are alerted to the alluring ambiguity of 'we' in a situation where we might want to escape the personal. This poem is titled 'Trying to Talk with a Man', yet Rich reasserts the political context in the image of controlled explosions.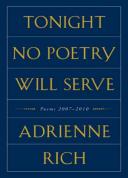 How fitting that she quotes George Eliot at this new collection's opening: "There is no private life which is not determined by a wider public life." Still writing 40 years after Diving into the Wreck, Rich has explored feminism, Marxism and every form of tension in her works, both in poetry and prose. Her latest collection, Tonight No Poetry Will Serve, uses its opening citation to dwell on ambiguities too, in this case those of 'serve': nine meanings are taken from Webster's dictionary.
The title poem perhaps requires this note, as it tells us:
                        Tonight I think
                        no poetry
                        will serve
                        Syntax of rendition:
This collection of fragmented and disjointed verse will not 'serve / Syntax of rendition' if we take this to mean 'to work for, be a servant to' or 'to fight for'. Some poems seem incomplete, while with others there is a real sense of their place in the 'late' section of the Rich canon. The form and lineation can be poignant or mocking, but occasionally it seems jumbled for its own sake: as if it just no longer matters.
If to 'serve' is to 'meet the needs of or satisfy the requirements of' the message, this is a more likely prospect. The very phrase 'syntax of rendition' is a rhythm which seems increasingly familiar after reading Tonight No Poetry Will Serve. 'Shuttered against shatter' and even 'crouching to trucks', reminiscent of Lowell's 'savage servility' are not metrically identical, but similarly roll off the tongue and create a natural pause. 'Ballade of the Poverties' is a poem which can stand on its own repetitive, almost rap-like feet without the need to be 'served' by some mystery external force. 'There are poverties and there are poverties', yet all personal, all political; and Rich can still provide an exhaustive and chilling, if clunky, account of injustice. 
Tensions and isolation are not contained within the mortal world. One part of the book is devoted to 'Axel Avakar', a character defined by Rich as 'fictive poet, counter-muse, brother'. In one such intimate address, she writes:
                      Called in to the dead: why didn't you write?
                      What should I have asked you?
                       ---what would have been the true
                      unlocking code
                      if all of them failed---
Perhaps the 'true unlocking code' is distance from death, and the passage of time. The mood, and the writing, are as tense and awkward as ever, but this is undeniably the poetry of 'we'.
Norton, £19.99, hardback