Interview: The Magic Numbers
Nathanael Arnott-Davies talks to indie legends The Magic Numbers about skinny jeans, nu folk and their latest album, 'The Runaway'.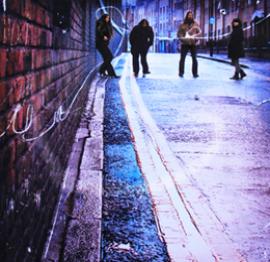 It's been four years since the release of your second album, Those The Brokes (2006). Was this a deliberate move?
Yes and no. We'd been on the road for four years, and collectively felt like it was time for a break. Also, we were getting our own studio built, and Michelle was pregnant. It also fitted in with our desire to spend more time on the new album.
You've said you believe this to be your finest album yet, in what ways has it departed from your last two?
The first two albums had less cohesion – we'd rehearse them on the road, then go in and record them. With the time we've had and the new studio, we were able to record and then listen to each song over, so we could work better on the sound. I also feel the whole body of songs work well together in this album.
How have you found playing this album live? Instrumentally, it must be more complex to perform?
Yes, it's been more complex, but we've dealt with it by coordinating better as a group. I'm used to multitasking with the keyboards but for some of the others it's not so normal. All the band members have keyboards now, and I'm not sure Sean in particular was too thrilled. We've also used some backing tracks, but most of it is still played live. Initially it was harder to play live, although with the amount of gigging we've been doing I think we've worked around it now.
You played a lot this summer at festivals before starting your own UK tour, where did you find the best reception?
It's always hard to say, but Glastonbury was definitely amazing. We were first on The Other Stage on the Friday morning, yet we were amazed at how many people were there. Popoganda in Stockholm and V festival were also good.
Folk oriented pop music has found a wider as well as younger audience recently (Mumford & Sons, Laura Marling etc)- have you noticed an increase in the amount of skinny jeans at your gigs and is this something you welcome?
Yeah, definitely. A few years ago we were called Nu Folk so in a way I suppose we pioneered it all (sarcastic laughter). In truth I welcome anything if it's good. If Mumford & Sons are making good songs that can only be a good thing, right?
Do you listen to a lot of other music on the road then?
The minute we get on the coach we'll put something on. Currently I love the new albums from The Arcade Fire and Band of Horses, and the new Sparklehorse record is beautiful.