Stephen Lawrence: remembering a life and legacy
On Stephen Lawrence Day, committee members from Cambridge ACS explore the history of Stephen Lawrence's case, and the significance it still holds today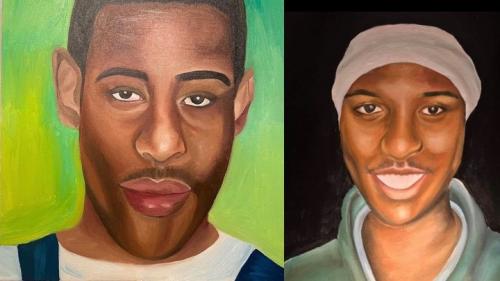 Today, 22nd of April, is Stephen Lawrence day. Today we remember at once the tragic and inspiring life and legacy of Stephen Lawrence: a day forcing us to confront the disturbing – but honest – truth of the institutionalised racism persisting in British society.
Stephen Lawrence was an innocent, young, Black man. He was an aspiring architect, full of drive and passion. He was only 18 years old when he was brutally murdered in an unprovoked, racist attack. Two of his killers were finally jailed 19 years after Stephen's death, but their suspected accomplices are yet to be brought into the hands of justice. Stephen's death had a profound impact on the conscience of the entire nation. His murder unapologetically exposed the deeply rooted institutional racism – something insidious, sometimes subtle, but always with harmful effects – still alive in the policing and justice system today.
"...commemoration void of action can only get us so far."
Whilst this young, innocent man's story is one of tragedy and loss, it is also bound with ribbons of undeniable hope and incredible strength through the actions of those closest to the case. Baroness Doreen Lawrence, his mother, continues to show commendable strength of character, enduring 27 years of indefatigable campaigning. Baroness Lawrence demonstrates an unmatched passion for justice, using her position to promote reforms in the police service and to initiate the Stephen Lawrence Charitable Trust. The Trust seeks to overcome the institutional barriers facing those from disadvantaged backgrounds: aiming to empower young people to achieve their potential; broadening their view of what is possible and providing support for individuals, community groups and companies.
On this day of reflection, we must look upon institutional racism, and what we must all do to fight it. It is a day to consider how far we have come and how much further we have still to go. It is a day to acknowledge the role of every individual in driving real societal change and forging a space of inclusivity and equality.
Historicising institutional racism
Institutional racism. It is a term that both articulates the extent to which racism affects people of colour, and is a buzzword: a rhetorical device and mask for performative changes used by institutions to disguise deep rooted problems. Stephen Lawrence Day is the perfect opportunity to ground the term in its history, and highlight the place it still has in our present and future.
The term 'institutional racism' was first coined in 1967 by Stokely Carmichael and Charles V. Hamilton in Black Power: The Politics of Liberation. It was brought into the British lexicon in the Macpherson report in 1999, which probed the circumstances of Stephen Lawrence's murder and the ensuing police investigation. It was defined as: "The collective failure of an organisation to provide an appropriate and professional service to people because of their colour, culture, or ethnic origin". It is seen in "processes, attitudes and behaviour which amount to discrimination through unwitting prejudice, ignorance, thoughtlessness and racist stereotyping which disadvantages minority ethnic people".
"...Black people are still forty times more likely to be stopped and searched compared to their white counterparts..."
The report criticised the Metropolitan police force on several counts, and the investigation gave a total of 70 recommendations for reform, covering both policing and criminal law. These predominantly honed in on the police's race problem: proposals included criminalising racist statements made in private, racist reports being encouraged to be taken 24 hours a day, yet no change being recommended in the standard of proof needed for the prosecution of racist crimes.
The impact of the report was significant, with some 67 of the recommendations leading to specific changes in practice or the law within two years of its publication. They included the introduction of detailed targets for the recruitment, retention and promotion of black and Asian officers, as well as the creation of the Independent Police Complaints Commission with the power to appoint its own investigators.
However, progress has still been slow, and the report – and the subsequent action – has been used as an excuse to not retain the same urgency with contemporary problems. Home Office data in 2019 stated that Black people are still forty times more likely to be stopped and searched compared to their white counterparts in England and Wales, and more likely to be victims of police brutality.
Despite being deemed a 'great leveller' by many, the Coronavirus and its impact also forces us to consider the legacy of the Macpherson report and the monumental task ahead in the current moment. The passing of the Coronavirus Bill introduced a number of police powers that will disproportionately affect people of colour. Powers to enforce "social distancing" along with detaining and testing anyone they suspect has the virus will allow for racial bias to come into play, and increasing the powers of the police will inevitably put Black communities at risk.
In this context, it has become even more important to keep Steven Lawrence's legacy in the national consciousness and to continue fighting against the institutional racism that the Macpherson report highlighted 21 years ago.
The Student Experience: institutional racism within Cambridge
In 2019, Cambridge celebrated admitting 91 Black students, as a result of access and outreach initiatives carried out by student organisations and the university itself. It is important to acknowledge that this numerical increase does not somehow absolve Cambridge of institutional racism. The experiences of Black students whilst they are at this University has not necessarily improved: students still face structural barriers regarding attainment, microaggressions and outright racist abuse.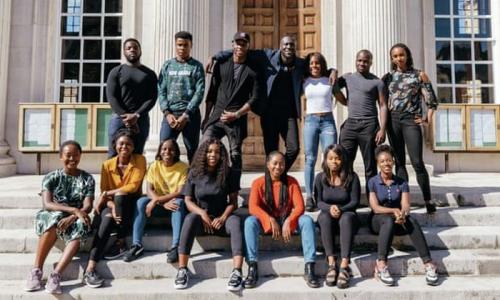 Stories detailing racist incidents with porters, supervisors, lecturers and tutors have become a trademark in the Black student experience at Cambridge. Almost every term, a new article, Facebook post, or a message in a group chat by a Black student lays bare the existence of racism at Cambridge. Yet, perhaps a rare platitude from the University aside, nothing visibly substantial has been done at an institutional level. This paints a bleak picture for current and prospective students regarding the University's capacity to improve.
Stephen Lawrence's legacy teaches us to continue to confront the ways that institutions, be that the justice system or higher education, reproduce racial inequality. The work to improve Cambridge and make it a space that is welcoming for Black students does not stop once we matriculate. The University and its colleges alike must take more seriously efforts to tackle the existence of institutional racism. From implementing anti-racist training for staff, hiring more Black academics, meaningful institutional work to 'decolonise' the curriculum, Cambridge must strive to make itself a space for all students.
Student stories and the fight against racial inequality
Within our university, there are countless stories of people who are already on the pursuit for transformative and impactful societal change. Rihab Elhan, a 2nd year lawyer, is without doubt, an example of this.
"in2_law is a social initiative started by myself and best friend, Anisa, to support students from traditionally disadvantaged backgrounds in their applications to study Law at university. Many, whilst incredibly able academically, are unable to access the same extent of resources and expert support open to their privileged peers. It is at this stage, and through no fault of their own, that the gulf in attainment is widened.
"We have since run a free Personal Statement Clinic and mock interviews to over 80 students..."
"Admissions have moved beyond simply regarding academics, to a realm of 'soft skills' that many state secondary schools are not equipped to provide-for and with this in mind, we decided to start in2_law. We have since run a free Personal Statement Clinic and mock interviews to over 80 students, recently expanding our team with the hope, in future, to enter state schools and start early with students for lasting change."
Toni Fola-Alade, a 3rd year HSPS student, is another powerhouse figure – who, like Rihab, has gone above and beyond in driving change through the non-profit organisation Do Good Africa. Toni has contributed to the implementation of projects within the continent that provide technical resources and funding for sustainable development. Their COVID-19 response is testament to this. In total, 150 relief packages were given to the most hard hit families in Lagos, Nigeria. This is on top of raising 1.5 million Naira. We commend them both for their work and striving to fight racial inequality despite institutional barriers.
Celebrating and reflecting on Stephen Lawrence Day
Stephen Lawrence Day should be a day to commemorate and remember. However, commemoration void of action can only get us so far. The deep-rooted sentiments that led to Stephen's heinous, racist murder still pervade our society. They persist in our institutions, our legal systems, the minds of people around us.
And so, in respect to Stephen Lawrence, it is essential that we all hold ourselves to account. What injustice do you see? What law, what mindset, what group of people, what barrier is allowing that injustice to continue? What are you… what are we going to do about it? How can we challenge racism in this country? So that more of us can live our best lives.
"Justice for Stephen is about all of us, every one of us, in society having justice. There are still too many young people who do not have a sense of hope, who just don't get the chance to live their dreams. I want all our children and young people to feel inspired, be confident and have hope in their own future. We are building hope but there is more to do". – Baroness Doreen Lawrence
Varsity is the independent newspaper for the University of Cambridge, established in its current form in 1947. In order to maintain our editorial independence, our print newspaper and news website receives no funding from the University of Cambridge or its constituent Colleges.
We are therefore almost entirely reliant on advertising for funding and we expect to have a tough few months and years ahead.
In spite of this situation, we are going to look at inventive ways to look at serving our readership with digital content and of course in print too!
Therefore we are asking our readers, if they wish, to make a donation from as little as £1, to help with our running costs. Many thanks, we hope you can help!