The difficulty of getting an STI test is a direct result of austerity
Government austerity has led to cuts to vital services and it's putting us all at risk, argues Helen Grant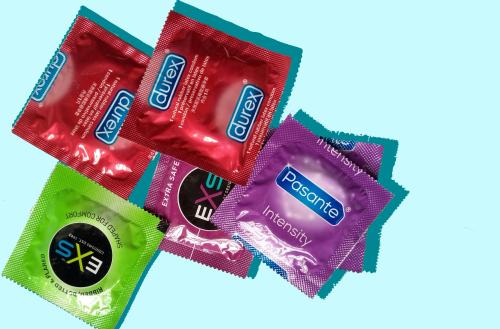 CN: this article contains discussion of STIs
When is a drop-in clinic not a drop-in clinic? Don't overthink it: it's when you can't just drop in. A recent Varsity investigation highlighted the inconvenience of accessing long-acting reversible contraception in Cambridge, with our only sexual health clinic, the Lime Tree Clinic, a half-hour walk from the town centre.
This inconvenience is not Cambridge specific: people across England are being turned away from clinics. Why? The answer is simple: austerity. Decisions about healthcare are still dependent on what's good for the pocket rather than the patient. Over the course of 2015/16 the public health grant to local authorities was reduced by 6.7%, with around £531m of cuts scheduled up to 2020; an investigation by the GP magazine Pulse reported in May that funding for sexual health programmes have been cut by 2%, following a 5% cut in 2017.
"Decisions about healthcare are still dependent on what's good for the pocket rather than the patient"
We know that the NHS is in crisis; it is chronically underfunded and massively overstretched. GPs are increasingly scaling back on their sexual health provision: York Street Surgery only offers chlamydia tests. Instead, we're offered self-test kits. However, diverting patients away from experienced clinicians with apps, dial-in services and DIY screenings are all part of money-saving strategies and not what doctors themselves suggest. Systems such as NHS 111 have put an extra strain on ambulance and A&E services by combining inexperienced or non-clinical staff with risk-averse algorithms. Sure, in the case of an STI screening, it's pretty easy to take your own urine sample or swab, but if you don't like needles then you probably won't be jumping at the chance to do the HIV and syphilis finger prick test. We need face-to-face consultation too.
Sexual health screening cannot be just another casualty of austerity. However, the GP recruitment crisis, the end to the nursing bursary in 2017 and the dwindling numbers of EU staff in our surgeries and hospitals have all already done their damage. Long waiting times mean that if it's prohibitively difficult to get a screening in one GP practice, it might not even be offered in another. A recent study by the King's Fund found that sexual health clinics themselves are being closed or relocated to less convenient areas. Even the number of health adviser posts are being reduced, which means fewer people to support newly-diagnosed patients, and fewer people to find and alert their previous sexual partners.
"We cannot let a crucial service go overlooked purely because we're embarrassed that we ever needed it"
All of this has an effect. Chlamydia remains the most prevalent STI in the UK and accounted for just under half of all new diagnoses made in 2017, yet chlamydia testing in SRH services has fallen by 61% since 2015, and overall testing even with DIY kits fell by 8% between 2016 and 2017. There were 2% fewer diagnoses in the 15-24 age bracket in 2017, and experts attribute this to the decline in screening provision rather than a victory against the infection itself. Meanwhile, cases of STIs like gonorrhoea and syphilis have actually increased by as much as a fifth. This tells us that people aren't using condoms correctly and consistently, and that they aren't taking STI screenings as regularly as they should. We rely on mass protection, so when it is easier to avoid a screening than not, we are all more at risk.
What does good sexual health provision look like? Sometimes it's just easier to be offered a test than find the courage to ask for one, which is why opportunistic screenings at GP practices would be a huge step forward. But in order to reach the broadest range of people, we also need more open-access, no-registration set-up of iCaSH clinics, and we need them moved to city centres so that people can actually use them.
You can't normalise frequent sexual health screenings if you're not willing to pay for their provision. Cuts to public funding are a political problem, and they have social and political solutions. There's still a huge amount of shame hanging over STIs, and until we start talking frankly about them, we can't make it easier for ourselves and others to find treatment. We cannot let a crucial service go overlooked purely because we're embarrassed that we ever needed it.