Sex education in the UK has been limited and insubstantial – this has to change
Cait Findlay suggests some principles that should inform a new sex education policy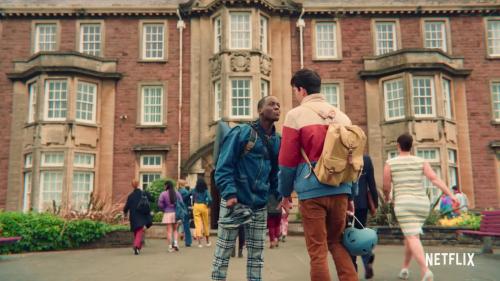 The defining moment of the sex education I received at school was explaining to a teacher what a dental dam was and what purpose it served. At the age of 14, I had never come across one of the mysterious stretchy rectangles before, and yet I knew more about them than adults responsible for teaching about sex and relationships at school. This incident, I feel, is emblematic of the deficiencies of sex education in general. It tends to leave students with gaps in their knowledge pertaining to non-heterosexual sex, consent, pleasure, and healthy relationships, among other factors. In my experience, it focused on prevention (of pregnancy and STIs) rather than positivity, which meant that it was both fearmongering and lacking in nuance.
Netflix's newest comedy drama brings the issue to light, with its outlandish plot of a teenage boy whose mum is a sex therapist, but it's something which will make the news in the next few months. In 2017, a duty was placed on the Secretary of State for Education to make sex and relationships education compulsory at schools; a welcome move indeed, but one which raises fraught questions of the 'appropriateness' of what would be included on the curriculum. This is particularly true given that all children from the age of four will be taught about 'safe and healthy relationships', provoking concerns about when certain elements will be introduced to each age group. It will be debated in Parliament in the next three to six months, but given the current political climate, it's safe to say that the latter end of the scale might be more realistic.
So, what should be on the new curriculum? Should we keep the hilariously awkward practical tasks of putting condoms on phalluses? Perhaps – but I think the curriculum should aim to espouse values, rather than prescribing activities and outlining knowledge which we deem to be essential.
"Being able to negotiate boundaries, physical and emotional, can only come from being able to talk and listen"
Of course, certain factors are paramount. Protection against STIs and unwanted pregnancies is essential to young people. But the first principle should be an insistence upon the non-negotiable, inalienable right to consent. My offline education about consent came only at university, in freshers' week consent workshops. That's far too late. Schools and colleges need integrated education about consent so that young people know their rights and can consider their boundaries, sexual and non-sexual; they could perhaps take inspiration from campaigns like 'Caius for Consent'. It's essential that consent forms the foundation upon which sex education is built.
Inclusivity and comprehensivity should also be key facets, ensuring that assumptions aren't made about the types of sex that students will be having, nor about the partners that they might be having it with or the sexual health niggles that might arise. If you're going to teach about condoms, you should teach about all fluid barriers, in the same way that discussions about contraception include other options. I distinctly remember a female teacher offering her arm to us so that we could feel the implant embedded there, giving us a tangible insight into one of the choices available.
Another should be openness. In a culture where a sex scene during a family film night is, at best, an excuse to make a cup of tea, a real culture shift is needed to make sex a less blush-inducing topic. Talking about sex and relationships to educators and family is healthy, given that the context is appropriate, and developing the ability to communicate openly, honestly and efficiently is the most invaluable skill. However, talking also teaches us how to listen and respond in a way that shows our respect and value for others. Being able to negotiate boundaries, physical and emotional, can only come from being able to talk and listen.
Most pressing for a curriculum aiming to be implemented from 2020 is the shifting sphere of sex and its relationship to the internet. Change moves too fast for any stringent rules, but some self-evident points for consideration include porn, revenge porn and sexting. I think tone is important when discussing such issues, which is problematised by the diffuse nature of sex education as taught by individual schools. In discussing the manifestations of sex on the internet, the curriculum should impress upon teachers the fact that judgement rarely leads to open and honest conversations.
When I explained, red-faced, to that teacher what dental dams were, my ideas about what sex education should look like were limited to the vague descriptor of 'more inclusive'. Six years later, everything that I've read and thought about since then has only added to the list of the ways in which sex education can improve to serve students as they navigate through sex and relationships. Improved sex education now is imperative. We owe it to the next generation of schoolchildren to feel included and informed.