More must be done to ensure adequate and affordable postgraduate housing
Meeting the accommodation needs of postgraduate students should be made a top priority, argues the Vice President of the Graduate Union Mrittunjoy Guha Majumdar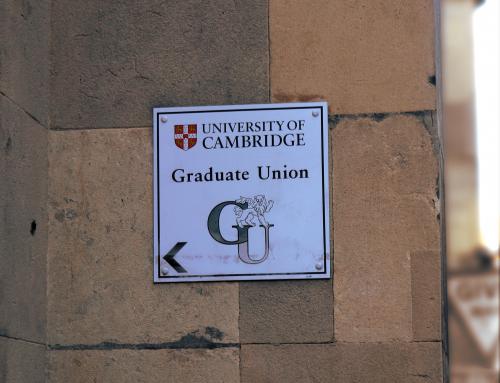 Housing is one of the most important aspects of a student's university experience. Affordable and decent housing must be a basic right for every student: without proper accommodation, everything else falls apart. In Cambridge, while undergraduate housing has been a point of debate and discussion, postgraduate housing does not often receive as much attention.
According to the NUS-Unipol Accommodation Survey 2018, the overall average weekly rent for students across the UK stands at £147 per week. Most PhD students rent for a whole calendar year, but this average is seen to be over half of most postgraduate grants. Colleges provide the majority of housing in Cambridge, with 55% of postgraduate students living in University or college-owned accommodation and the rest staying in private accommodation.
Private or college-owned, the key question remains: are we getting a fair deal when it comes to postgraduate housing in Cambridge?
"The University needs to look at the demands of students more closely"
There is a lack of transparency and student consultation when it comes to student housing, with a lack of student involvement in the setting of rents. Why isn't more being done for postgraduates in terms of affordable housing by the collegiate University? Why don't the colleges more clearly advertise a clear housing rent structure and the possibility of getting those rooms upon admission before offering places to students, so that they can take that into consideration when choosing their college? Many students opt for a college as their choice or are allocated colleges from the applicant pool without knowing about the number and kinds of rooms available, the rent-range and the system of allocation in those colleges. Given how important housing is for students, it is important that these aspects of the student experience be made clear by the various colleges. 
The kinds and numbers of rooms in Cambridge have changed significantly over the years. Overall there has been a decline in non-en-suite accommodation across the UK by 7%, which now make up only 17% of rooms. This spells a general decline in the availability of standard rooms which are priced within an affordable range – the NUS believes that 50% of one's grant should be the maximum rent expenditure. The decline in the number of such rooms is arguably the largest cause of concern for the student housing sector in the UK today.
On the other hand, primarily due to strong developer interests and investor appetite, studio rooms have increased by 123% and more than doubled their profile as a proportion of the stock of rooms in the UK since 2012-13. For instance, the Swirle's Court residential complex of Girton College only has en-suite rooms with shared kitchens, with the monthly rent in 2017 coming to around £670 for a single room.
The University needs to look at demands of students with regards to accommodation more closely. Three of the larger postgraduate colleges, who do not house a significant amount of students, have no plans to expand accommodation even though they are likely to take on more students. The additional purpose-built accommodation services which are so needed must be in defined areas that are within walking or cycling distance of teaching facilities, thereby enabling efficiencies in transport and service provision.
There is also a lack of housing for postgraduate students with children and families in the University. Although St. John's College has one of the largest partner and family accommodation profiles, with 52 units of furnished accommodation for students with long-term partners and/or children, and Jesus College has 22 such units, most other colleges have family housing units in the single digits.
Further to this, the special needs of certain students, for example the need of disabled students for special facilities, are often overlooked. Welfare support and specialized training, such as mental health first-aid training, is also lacking in most housing facilities in Cambridge, often purportedly due to the presence of college tutors who may not be available around the clock.
Looking at the funding that postgraduate students receive, with a single room rent range of £400-£740 per month, most postgraduate funding schemes offer a stipend, and often students find themselves having to spend more than 50% of the stipend on rent. After paying their rent, students are left with little to put toward living costs. 
Many postgraduate students in Cambridge are partially funded or entirely self funded for their courses. Many are international students who have to meet tuition fees of about £20-30k per year with limited funding options. On top of that, if maintenance is expensive, what can a student do? Should the University not stand up for its students, ensuring that they are not negatively affected by such financial constraints?