Grudgebridge, foundation courses and revision hideaways: Table Talk – Week 3
Tuck into the best bites of the week's debates in Varsity's own Saturday night takeaway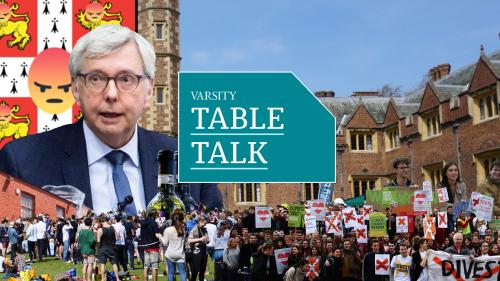 Windsor Castle won't be the only place serving a royal feast today; Varsity's Opinion team brings you a buffet of the hottest debates which swept through Cambridge this week.
Starter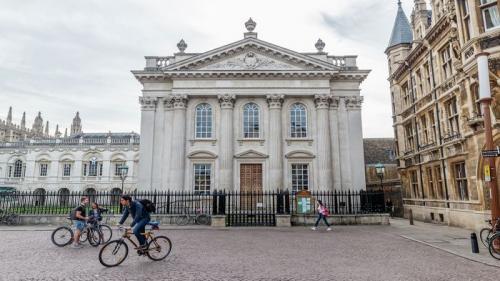 Serving up a new course of its own, the University's plans to establish a foundation year from 2020 onwards went down a treat with Aleks Griebel-Phillips. Following the recent flurry of disheartened responses to access and admission statistics, the Opinion team was pleasantly surprised by a positive take on this "step in the right direction". What we would like to see considered, though, is the social impact of the foundation year for students: will this course increase the social divide between students from different access backgrounds once they're at Cambridge? Cook up some ideas – we'd love to hear them.
The main course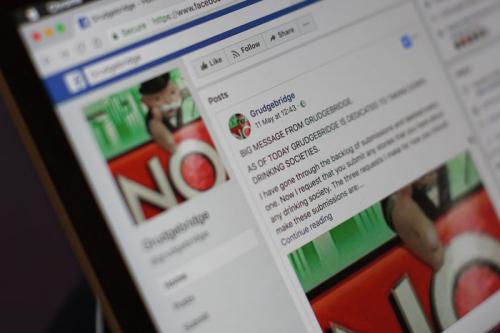 The Opinion desk was inundated with takes on Cambridge drinking society culture and Grudgebridge's stance against it this week, receiving a variety of views from across the University community.
These stances didn't always align with our own feelings – see: an anonymous take from a Pitt Club member, criticising the methods of Grudgebridge in posting anonymous submissions of accounts of sexual assault and harassment. While the anonymous writer called upon Grudgebridge to work with 'Breaking the Silence', we weren't so convinced with the writer's assertion that we need to focus the attack away from the "totem" of drinking societies. It is true that the attitudes that Grudgebridge is bringing to light exist outside of drinking societies; but does this mean we cannot hold specific bodies accountable? Is blaming 'society' as a whole a deflection of responsibility?
Vivienne Hopley-Jones took up some of these questions in her article about Grudgebridge, which recognised Grudgebridge's role not only in sparking this vital conversation, but in "giving a voice to the voiceless". Highlighting the page's previously untapped potential as a platform for change, Hopley-Jones illustrated how the compression of so many separate allegations into a single Facebook page means we cannot ignore that all these instances "are part of the same story" of harassment and assault which pervades our University. We agree that Grudgebridge is currently a space where previously individualised encounters and experiences are being brought together in a way that makes the problem of drinking society attitudes in our University much harder to turn a blind eye to.
Our columnist Nusrath Jahan Tapadar opened the debate further by imploring readers to widen their perspective and consider Cambridge's "wider drinking culture", not solely the behaviour of its drinking societies. According to Tapadar, alcohol's enormous presence at Cambridge creates an exclusionary environment which transforms non-drinkers into a mere "oversight". But what about you: do you really think we can separate drinking culture from drinking societies?
For dessert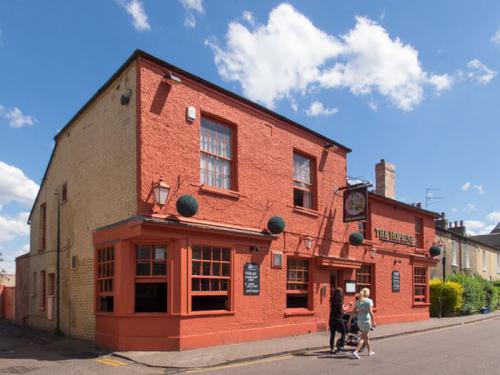 Now, we don't want you to lose your appetite but we can avoid the truth no longer: for many of us, exams begin this week. But fear not! Dig into this delightful dessert discovery and uncover a new revision (or meltdown) hideaway: The Hopbine. Take a quick stroll down Maid's Causeway on a Thursday and find yourself the proud consumer of any pint of real ale for £3, providing a brilliant "bang for your buck (percentage for your pound?)". Avoid your Exam Term sorrows with its "nice fancy crisps" and "juicey and fantastic" ciders – failing that, read Eimear Ryan-Charleton's description of this Spoons alternative for a quick chuckle.
A taste of the coming week
Opinion will always be here to serve up the spiciest slices of Cambridge debate, and next week is set to be no exception. From Womcam offering bursaries to Irish students to travel home to vote in the upcoming referendum on abortion to the University Council meeting on divestment on Monday, exams certainly don't mark the end of debate and opinion in Cambridge.
To kick the week off, expect the hottest takes and updates on divestment as the events unfurl. Until then, sink your teeth into a piece all about the Zero Carbon Society's hunger strike – though maybe not where they can see you.
Do you have some thoughts to bring to the table? We're always happy to hear your views – email us at opinon@varsity.co.uk.