Meet the candidates: John Sime
With elections kicking off this week, Varsity spoke to the five people who think they have what it takes to become CUSU President. Voting will run from 1st–3rd March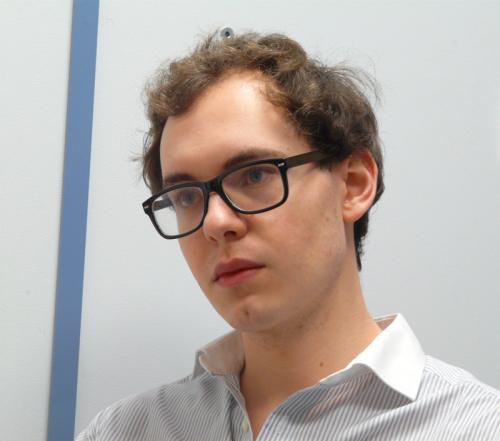 John Sime is a Maths finalist at Emmanuel. He has never held any position on a JCR, although he ran unsuccessfully for the position of Emmanuel College Students' Union President last year.
He told Varsity that his campaign aims to provide "what I believe the majority of the students actually want", which, he claims, is "putting more value on freedom of speech, particularly with respect to no-platforming".
"Who wouldn't want to listen to a talk by Germaine Greer, or Tim Hunt, or Nigel Farage, even if it's just to challenge their views?", he added.
He cited the example of what he alleged was CUSU's safe space policy being "misused to avoid answering a question" at the second CUSU Council meeting of this term. Varsity asked whether he thought his lack of experience on any JCR or MCR might hurt him in the election.
"I think it will be used against me, for sure", he said.
However, he claimed that "for the past few years we've essentially had the same people being president, being elected, and really nothing has changed".
"People should perhaps vote for the non-establishment candidate if they want to see that change", he added.
"Certainly, something I am bringing is an alternative to people to choose from, rather than the same old, same old. I think diversity of choice is a very important thing."
Asked by Varsity about CUSU's autonomous campaigns, he claimed that the recent "drug ring scandal" concerning the WomCam's Facebook group "highlighted a fundamental problem" with CUSU's interaction with the campaigns.
He added that "because these campaigns are free to do as they wish by nature of their being autonomous, they also hold the CUSU name, so when they act irresponsibly, CUSU gets all the blame for it even though they had nothing to do with what was going on".
He argued that "the only logical solution" to this is "having the campaigns either choosing to be autonomous, and having the benefits that are associated to that, or hold the CUSU name and being affiliated".
However, he denied that he would consider disaffiliating autonomous campaigns if they no-platformed speakers, stating: "If somebody is successfully no-platformed, I would hold an alternative venue for these speakers to do their event, in the original format of the original event."
He said that his approach is to "make no-platforming irrelevant" by providing "an alternative venue" when no-platforming occurs.
He spoke about how he wants "CUSU to become more engaged with the general populous at Cambridge".
"I would make a step in that direction", he added. "What I'm proposing is end-of-term music concerts." He claimed that there was a need for more "inter-college mingling", and that: "I believe there is a role for CUSU in that aspect."
Asked by Varsity about whether CUSU should take a political stance on issues, John claimed: "The role of CUSU president isn't to be a dictator...I'm not going to mandate that certain things should be done or not done."
However, he added: "My personal stance on that sort of issue is [that] I'm very against classism, and so I'm very for greater access opportunities."
"I think CUSU does a fairly good job with access…I wouldn't suggest any radical change to that", he continued.
Asked then about whether he believed classism is a big problem in Cambridge, Sime replied: "Not compared to The Other Place. My experience is that we have a good proportion of state school-educated students, considering it's Cambridge, right? You would expect in the model that we have that you'd have a disproportionate number of people coming from public schools, but I think we do fairly well on that."
"Generally speaking, I think radical change should be reserved for times when it's sorely needed, which is why I'm running to address the problem that I stated – because it is sorely needed…with access, a radical change could do more harm than good."