Meet the candidates: Angus Satow
With elections kicking off this week, Varsity spoke to the five people who think they have what it takes to become CUSU President. Voting will run from 1st–3rd March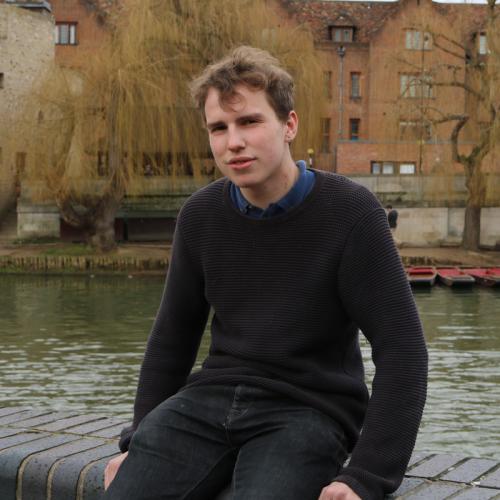 Angus Satow is a second-year language student, and Vice-President of Magdalene College's JCR. He is perhaps best known for his involvement with Cambridge Zero Carbon, at which he is the Campaigns Officer. His campaign focuses upon liberation and welfare, but is also unapologetically political.
"My vision is many-fold," he told Varsity, "It's one which puts student experiences first."
He spoke about his drive for popular engagement, saying: "the idea is that we prioritise students well-being rather than their work".
Satow highlighted problems with the university's Counselling Service. He described waiting times as "atrocious", and said one person he spoke to had to wait "over half a term to get from first contact to an actual appointment".
"That is not good enough," he said.
Satow's campaign is policy-focused, and in many aspects more radical than that of the other contenders.
He spoke about a drive towards "making the curricula less pale, male and stale", and pushing on issues such as "divestment and higher education" nationally. He also mentioned "issues such as decolonising and removing the dominance of masculinity," saying that "these are things that only a push from CUSU and dedicated, full-time sabbatical officers can achieve."
"A CUSU that engages is definitely my ambition," he said.
Previously its Green & Ethical officer, Satow's Vice-Presidential profile on Magdalene JCR's site states that he will be "campaigning on environmental issues elsewhere".
He was involved in a protest last year, reported by Varsity, which involved hanging banners demanding university divestment from Clare bridge. As a result, he was deaned by Magdalene, and fined by Clare. Varsity asked him whether this incident could cause trouble with the university in the future.
"I'm standing on these policies," he said. "I'm not standing on my name or my personality."
"It's good that people stand up to authority," he said, "and it's good that we fight strongly for the future which we want to see".
"Standing on a bridge for half an hour was hardly the most radical thing that anyone's ever done."
Satow said he believed the university would recognise his mandate.
"I don't worry too much about whether I'm someone they think they can do business with…they will do business with me."
Beyond his political goals, he sees CUSU as best suited for providing "continuity" to college unions.
"I definitely think CUSU can be a lot better in working with JCRs and MCRs," he said. As part of this, he seeks to develop CUSU's online presence.
"Often people come into new roles and ask the same questions as the person before," he said, going on to advocate the role CUSU could play in helping committees handover.
Among other policies, he advocates the provision of prayer rooms at every faculty, and for an expansion of the university's harassment policy.
"A lot of Cambridge needs to change," he said. He spoke about the experience of BME students, and said that Cambridge "is not necessarily a welcoming place after entry".
Satow, who was highly optimistic about his election prospects, nonetheless acknowledged that an overtly political platform might not appeal to all voters.
"You have to recognise that you can't represent everyone all of the time," he said, adding: "There will be some that disagree, and that's fair enough – I can't be all things to all people"
"If we all get engaged, and people give me a mandate, then there's a lot that can be changed."