David Bowie: Cambridge remembers
Daniel Zeichner said: "He was an iconoclast, but also a fantastic entertainer, and always just so cool. He will be missed."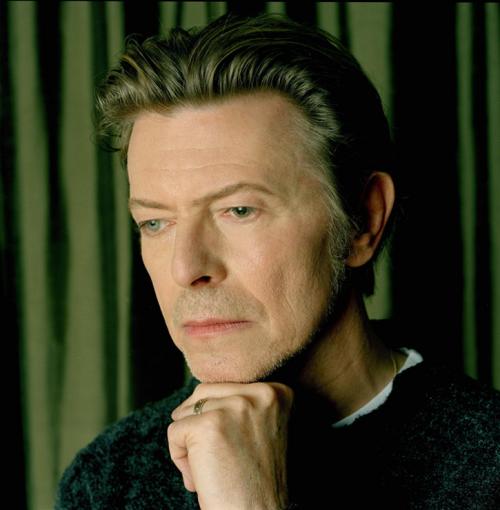 Word of David Bowie's death sent shockwaves through the public consciousness, not only in Britain but around the world. The news that he had lost an 18-month-long battle with liver cancer was met with an outpouring of sympathy, reflection and grief. Despite having kept his condition from the public, he continued to work throughout his illness. The rock star's producer, Tony Visconti, paid tribute to Bowie, saying "he was an extraordinary man, full of love and life. He will always be with us. For now, it is appropriate to cry".
Bowie was close friends with frequent collaborator and iconic rock photographer Mick Rock, who fostered his interest in photography while studying at Cambridge. Paying tribute to his friend on Twitter, Rock called Bowie a "remarkable man and artist" and "a sweet, sweet soul."
Others in Cambridge also shared their reactions to news of Bowie's death. Dr Alan Blackwell, a Cambridge neuroscientist, said that "David Bowie was rightly celebrated for his artistic taste and discernment."
Professor Nick Cook, of the University of Cambridge's Faculty of Music, called Bowie "such a one-off", adding that "it wasn't any one thing he did so much as the way he brought it all together in a unique and personal way".
Bowie performed in Cambridge several times during his career. He performed twice at the Corn Exchange, in 1966 and 1991. Neil Jones, operations director for the trust that runs the Corn Exchange, described the artist's death as "an incredible loss to the music world".
Jones also said that Bowie is "arguably the most creative artist of his time, having influenced so many different genres of music from punk, pop and rock through to electronica and beyond", adding that his death was "[a] very sad day for music."
His performances in Cambridge included a 45-minute set on the fourth day of a free festival held on Midsummer Common in 1969, and an appearance at the Jesus College May Ball the following year.
Bowie also produced Lou Reed's second album, Transformer, and is rumoured to have attended Reed's seminal gig at Lady Mitchell Hall, an event organised by CSU, which then became CUSU Ents and finally folded in 2012 when the Ents manager was made redundant by CUSU.
There will be a David Bowie tribute night at Cambridge's Q Club on 23rd January.
Daniel Zeichner, MP for Cambridge and another fan of Bowie, said: "He was an iconoclast, but also a fantastic entertainer, and always just so cool. He will be missed."