City Council spends to tackle homeless rise
Homelessness continues to rise in Cambridge, despite increased spending from the City Council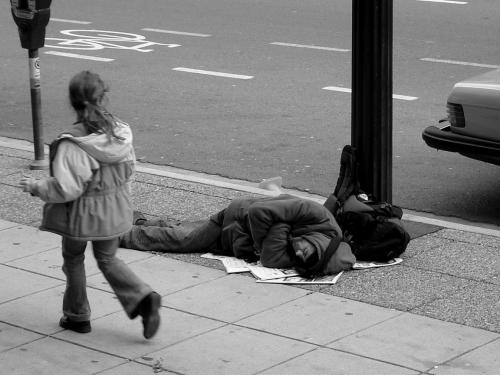 Homelessness in Cambridge is continuing to increase at an startling rate, with Cambridge City Council's spending on the issue almost doubling relative to last year.
A recent Freedom of Information request has revealed that from January to July 2015, the Council spent £518,850 on temporary accommodation. This dramatic increase nearly matches the total spend for the entirety of 2014 was £540,329.
Jake Beech, chair of the student-run project Streetbite, which distributes food and drinks to homeless people in Cambridge, told Varsity that the society has noticed "a significant increase in the number of people of no fixed abode living in Cambridge over the last few years".
"Speaking with members of the homeless community during our work, we tend to find they also believe the number of people sleeping rough has increased", he said, adding that some of the homeless people Streetbite works with have "expressed concern" for those who find themselves homeless for the first time, and "lack of experience" with issues such as survival outdoors during the winter.
In the past year, Streetbite has increased the number of daily rounds "due to increased demand". Beech notes that "it has become apparent that people of previously able means are finding themselves in desperate positions [due to] changes in employment and social welfare structures that have come about over the last few years."
He also opined that Cambridge acts as an "alternative" to London, where "street living may be significantly more dangerous", and there is increased "competition [in terms of] raising funds on the street".
According to Beech, the prosperity of Cambridge, as well as its large student population and its position as a transport hub when moving north, all contribute to its popularity as a destination.
The organisation Cambridge Homeless Outreach Programme (CHOP), which provides the city's students with volunteer opportunities to help the city's homeless, recently reached a fundraising target of £1,000 to buy "useful items for the homeless this Christmas".
Ben Brown, a CHOP college representative for Magdalene, told Varsity that it is "fantastic" to have met the "first target" and that "so many people have donated" to the campaign.
However, he stressed that "this should be an encouragement for the student community to raise more", and that, given the recent rise in homelessness, "we need to be giving the maximum to help keep people safe this Christmas". 
Homelessness in Cambridge has increasingly been under the spotlight this year, with the Cambridge News reporting a 41 per cent rise in homelessness on 21st May, roughly in line with the Council's increased expenditure in the past financial year.
The Cambridge News report noted that there were 262 cases of people or families presenting themselves as homeless to the Council over the past 12 months. According to the same article, the number of homeless applicants to the Council has now increased every year since 2011/12.