Taxi driver convicted for rape of student
Siddiq Mozumder drove the student from London to Cambridge in April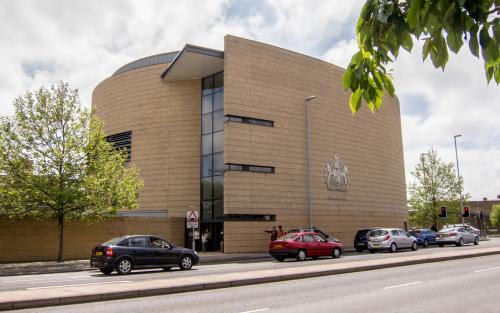 A jury at Cambridge Crown Court unanimously found a taxi driver guilty of the rape of a 20-year-old Cambridge student on Tuesday, after he drove her home from London after a night out last April.
The student, who cannot be named for legal reasons, was picked up by Siddiq Mozumder, 33. She reported the attack the next day, claiming she recalled Mozumder being on top of her, having pulled up her bra.
Speaking for the prosecution, David Matthews explained that the victim was almost unconscious during the attack, having drunk up to three times the drink-drive limit on a night out. Matthews explained that "because she wasn't resisting [Mozumder] took it step by step, further and further." 
Mozumder had denied the attack – which was reported to have taken place on the outskirts of Cambridge – claiming that he had been lured into sex and the woman had climbed into the front of his taxi and performed a sex act on him. He also argued that the woman had been fully awake at the time; he expressed embarrassment about what had happened and shame for betraying his wife. 
The barrister for the defence, Barry Kogan, told the jury that Mozumder was a quiet family man who had never been in trouble before. Kogan also questioned the validity of the woman's claim, arguing that when the woman was interviewed by police, she was not certain she had been raped.
The jury of 11 women and one man returned a guilty verdict, having deliberated for nearly 13 hours. Mozumder is due to be sentenced at a later date in Norwich Crown Court, where Judge Anthony Bate will return on 16th November. A date for the sentencing has not yet been set.
This latest attack on a student may raise yet more concerns about student safety in the city. Sexually-motivated attacks against students – including those on Jesus Green by Libyan soldiers earlier this year– have become an emotive issue, with concerns about student welfare during nights out being exacerbated by proposals to cut street lighting in certain areas.
As one 2nd year English student at Selwyn described: "It can be very intimidating to walk home on a night out and this case – along with others from this year – is indicative of the danger that many students face, particularly when alcohol is involved, impairing judgement."
She went on to commend the fact that the university is considering helping to fund street lighting, saying it represented "a laudable awareness of the apprehensions of many who feel vulnerable on their way home in a university city where the demands of student life can often require late-night travelling."