More state school students are being admitted to Cambridge
In the past year, Cambridge has seen a slight increase in the number of students admitted from state school backgrounds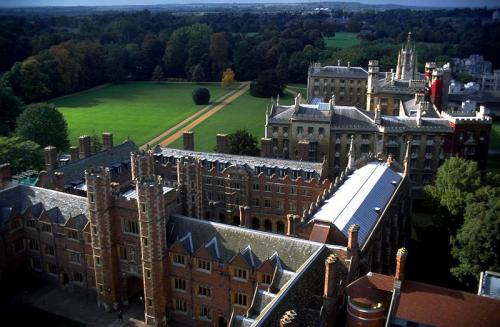 Last year, the proportion of students with state school backgrounds admitted to Cambridge rose slightly to 62.2 per cent. This is up from 61.4 per cent in 2013.
The year also saw a record number of applications at 16,752, with only 3,448 gaining a place.
This has been a consistent trend in recent years, as in 2013 there was a 4.5 per cent increase in the proportion of students accepted from state schools.
In addition to this there has been a slight increase in the performance standards of students selected, with 96.8 per cent of successful applicants achieving at least one A* and two As at A-level in 2013, rising to 97.3 per cent.
Director of Admissions Dr Mike Sewell stated that students won their places "by demonstrating their potential to excel at Cambridge".
"We are delighted to see another increase in the number of talented students applying to study at Cambridge. We can assure all applicants that they have been assessed holistically as an individual."
The university has agreed with the Office of Fair Access to set a target of accepting at least 61 to 63 per cent of their students from state schools. Much has been done to attract applicants from disadvantaged backgrounds, and last year £6 million worth of bursaries were awarded to over 2,000 students.
At Oxford, the proportion of state school students has declined slightly in recent years. In April 2013 statistics indicated that 56.8 per cent of their students were from state schools, but this has since fallen to 56.3 per cent.
However, for Cambridge as well as Oxford, private school students remain dramatically over represented in admissions statistics. Only seven per cent of children in the UK go to private schools but 37.8 per cent of students admitted to Cambridge in 2014 were from private schools.
An investigation undertaken by Varsity last year revealed that there are also imbalances within university life, post-admission, with a bias towards private school students in the appointed positions of societies.