Jesus installs female portraits
Three paintings of men have been replaced with women in the college's dining hall as part of an art installation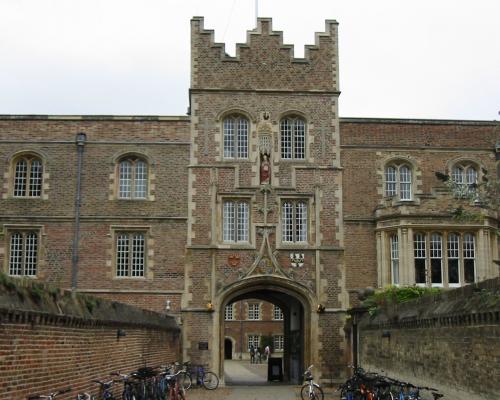 The dining room of Jesus College has undergone major changes over the course of the last week, witnessing the replacement of three portraits of men with a new piece of art that depicts three women.
'You', the piece of art in question, is made up of three separate portraits, representing emotion, seductiveness and intellectualism. These three elements, according to the artist, Agnès Thurnauer, are the fundamental aspects comprising female identity.
The women pictured are from Manet's 'A Bar at the Folies-Bergère', 'The Railway' and the portrait of Victorine Louise Meurent, and will be displayed in the Jesus dining room for the next seven weeks.
The work of art is replacing the portraits of three male alumni of the College, including a 17th century Archbishop of Canterbury.
This installation also carries with it a slightly deeper, non-aesthetic meaning, as the three 'Manet women' will decorate the dining room, which, apart from a tiny portrait of Mary, Queen of Scots, does not have any women on its walls.
Dr. Rod Mengham, the curator of the project, stated: "Placing the three female portraits in Hall is making quite a big statement about female self-definition in an institution which encourages women to realise their true potential but which – like other colleges – surrounds them with images of male pre-eminence."
Amatey Doku, the Jesus JCR President, commented on the significance of the new artwork, stating:"We're delighted that the Works of Art committee has facilitated this art exhibition and it has had a very positive response from many students. 
"We are especially pleased with the fact that the portraits of the women are in a place frequented by many students, staff, fellows and visitors to the College for all to see and appreciate."
Jesus College, the new home of 'You', did not admit female students until 1979.