Oxbridge tuition fees could rise to £16,000
The former Universities Minister has suggested that top universities could raise their tuition fees in exchange for buying student debt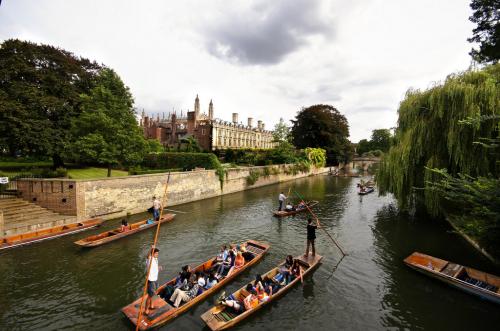 Oxbridge tuition fees could rise as high as £16,000 per year, according to plans suggested by the former Universities Minister David Willetts. The Department for Business, Innovation and Skills has explored the possibility of raising tuition fees once again in plans being considered for the 2015 Conservative manifesto, he said.
Last week, in an article for the Financial Times, Mr Willetts said that it would be desirable for universities to be able to buy the debts of their graduates as part of a wider sale of the student loan book to provide a "direct financial interest" in securing strong career prospects for students. He noted, however, that it was had not been deliverable when he was in government.
Speaking to the Sunday Times, Mr Willetts said that he had held talks with a dozen of the leading universities in the UK on whether they would be open to a rise in the tuition fees cap in exchange for the increased risk they would bear as a result of buying graduate debt from the Student Loans Company.
He cited Oxford and Cambridge as a particular problem in this field, saying: "There is a long-standing issue with Oxbridge, because their distinctive high model means that the £9,000 does not cover all their costs."
Mr Willetts's comments echo those made last October by Professor Andrew Hamilton, the vice-chancellor of Oxford, who argued that fees of £16,000 per annum were necessary to cover the particular costs of an Oxbridge education, particularly the costs of teaching small groups. This estimate was reconfirmed by the universities to the Sunday Times, and the shortfall is currently made up by the universities themselves.
A spokesman for the University of Cambridge said: "We have made no secret that there is a gap in funding between the current level of fees and the cost of teaching an undergraduate at Cambridge. Cambridge funds this gap out of its endowment.
"However, the University of Cambridge has not taken a view on how this gap should be best dealt with. This University will continue to deliver needs blind admission on academic merit alone."
Student groups were quick to condemn plans to raise tuition fees. Speaking on behalf of the Cambridge Universities Labour Club, Holly Higgins, the Vice Chair, said: "CULC is extremely concerned that the Conservative Party may pledge measures which would allow Oxford and Cambridge to increase fees to £16,000 a year.
"The mere threat of fees as large as £16,000 could seriously put off students from lower income families and schools with a low record of Oxbridge applicants from applying. This would create a dangerous two-tier system in Higher Education and entrench perceptions of elitism."
Meanwhile, Cambridge Defend Education issued a statement denouncing the plans as "deeply disturbing", warning: "Attempts such as this to marketise higher education threaten the difficult and continuous struggle to make the university an egalitarian space of education and critical engagement.
The news comes amid renewed political tension over tuition fees as the coalition government enters its final months before the election. In April, Labour pledged to reform and reduce tuition fees by an unspecified amount should it be elected to government next year, while it emerged last month that the Business Secretary Vince Cable had stalled Conservative plans to sell off student debt within the lifetime of the coalition.