Caius votes to disaffiliate
Gonville and Caius college has decided to disaffiliate from CUSU after a convincing majority of 69.6 per cent vote in favour of the motion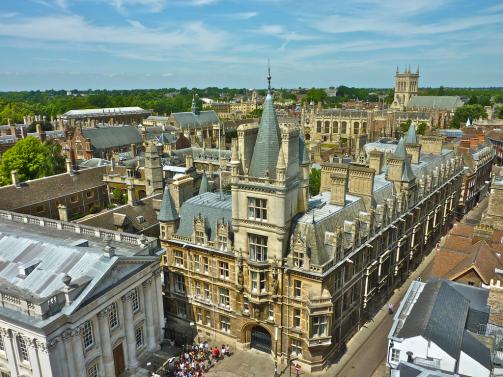 A referendum at Gonville and Caius college regarding their affiliation with CUSU for 2014-2015 has resulted in a large majority voting to disaffiliate.
The motion 'Should the Gonville and Caius Student Union disaffiliate from CUSU' passed with a majority of 213 votes in favour and 91 votes against resulting in a victory of 69.61 per cent.
The meeting at which the referendum was discussed was attended by both Flick Osborn, the President of CUSU, and Jamie Wilman, the JCR President of Corpus Christi, the only other disaffiliated.
Osborn said: "It is disappointing to learn that Caius students have decided not to remain affiliated to CUSU in 2014-2015. In the face of turbulent changees throughout higher education, it is more important than ever to have a strongly united student voice. It is regrettable that Caius' representatives will no longer have a part in this."
Caius currently provides 0.56 per cent of CUSU's total income, with JCR budgets as a whole providing £103,000 of the CUSU budget.