Magdalene celebrates admission of women 25 years on
The college was the last to accept female students in 1988 – a decision that was greeted by protestors wearing black armbands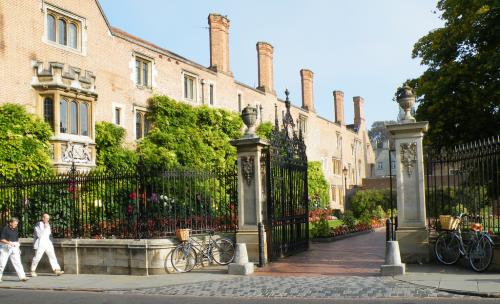 Today Magdalene is celebrating the 25th anniversary of women being admitted to the college for the first time. Magdalene was the last Cambridge, and Oxbridge, college to admit women. The last all male Oxford college, Oriel, admitted women for the first time in 1985. The College is holding a dinner with alumni to raise awareness of the issue and celebrate the progress the college has made.
When women were first admitted to the college, Magdalene students wore black armbands to protest and flew the college flag at half mast. Magdalene students also reportedly marched around Cambridge carrying a coffin decrying the expected demise of the college. The college's academic results swiftly began to improve and it rose up the Tompkins table as women were admitted. As a college with a disproportionately high number of arts students, Magdalene frequently has more female than male students.
Ali Meghji, the Magdalene JCR President, said in a statement to Varsity: "Today's celebrations are a fitting way to mark the anniversary of something that happened far too late. Nevertheless it's great to see how much progress has been made over the last 25 years with a more or less equal proportion of men and women across the student body."
Questions have been raised recently about the representation of women's issues at Magdalene, with the JCR currently discussing a proposal to add a Women's Officer to the JCR Committee. The results of an open meeting and referendum were inconclusive, with the college vote split on the issue.