Success for LGBT+ campaign, as University drops gendered dress codes
The University of Cambridge recently announced that it will no longer be enforcing different dress codes for men and women at graduation ceremonies.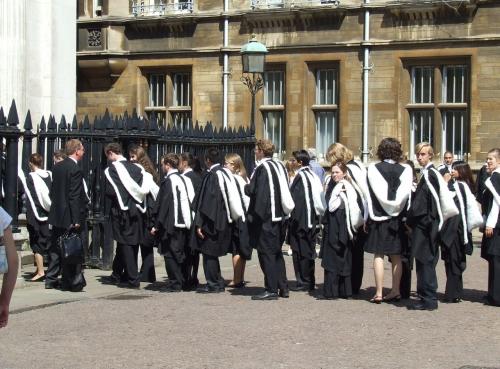 The University of Cambridge announced earlier this week that it would no longer include 'gendered' requirements in the dress code of the University's graduation ceremony. This means that men will no longer be required to wear trouser suits, and for women, skirts, dresses or suits, in order to graduate.
The change came following a movement led by Charlie Bell, President of the CUSU LGBT+ campaign. Speaking to Varsity, Bell said: "The ease with which we were able to pass this through Council shows how sensible the University is, and how much on the side of students the administration is. This is clearly a sensible decision and one which is well overdue."
He added: "I think LGBT+ people are generally treated equally within the University, and we are fighting to fight inequality where it exists; for the new group of freshers coming up, I would say this is very encouraging. For those of us who represent LGBT people, there is always more work to do."
Sarah Gibson, the CUSU LGBT+ trans* representative, agrees with Bell that more needs to be done. Gibson said: "Much more is needed throughout the University to support and include transgender students. The vast majority of staff lack all but the most basic knowledge about trans* people and with no guidance available they continue to make the same mistakes year after year.
"Every part of the University must begin to engage with and listen to the trans* community as well as striving to create an environment that is truly welcoming and accepting of all. CUSU LGBT+ is working to achieve this". Gibson added that the University must do more than pay "lip service to their equality duties."
The University has not yet updated the guidelines published online. Under the heading "What to wear at graduation", the University's website still divides the dress code into trousers for men and suits or dresses for women, saying: "The dress code below is strictly enforced at ceremonies, and if you do not observe it, you may not be permitted to graduate on a particular occasion."