Cambridge students top for 'sugar daddy dating'
SeekingArrangement.com, an "elite sugar daddy dating site", revealed to have recruited more members from Cambridge than any other UK university in 2012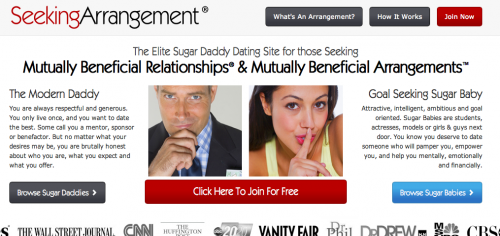 What would you do to pay off your student loan? With tuition fees having multiplied threefold, it seems more students than ever before are turning to unusual methods to make ends meet.
Recent statistics published by SeekingArrangement.com, an online dating website where 'Sugar Daddies' and 'Sugar Mommies' go to find younger partners, show that 168 Cambridge students signed up for the service in 2012, more than at any other UK university. Cambridge is closely followed by the LSE with 163 members and the University of Kent with 160.
SeekingArrangement.com prides itself on having "coined the term 'Mutually Beneficial Relationships'". The 'Sugar Daddy' gets their 'Sugar Baby,' and the 'Sugar Baby' watches their bank balance rise. "The French had courtesans," their website vaunts confidently, "The Japanese had geishas. And in today's society, we now have sugar babies."
As the recent increases to tuition fees begin to take effect with this year's intake, SeekingArrangement report having seen business expand. Students make up 44 per cent of all SeekingArrangement members worldwide and 2012 saw student membership skyrocket by 58 per cent. A total of 2,725 students joined the website from the 20 UK universities that topped the rankings for new sign-ups, around the equivalent of a quarter of all Cambridge undergraduates.  
"Your tuition fees have been great for business," commented the owner of SeekingArrangement.com, Brandon Wade, last April, "We've had a huge influx of beautiful, highly educated young women." Wade, a software engineer trained at MIT, owns a number of similar websites. One, named MissTravel, offers "attractive" users free travel in return for accompanying "generous members" on trips.
Last year, a poll by SeekingArrangement revealed that only around 20 per cent of the relationships that SeekingArrangement set up were not sexual.  The business does not hide the fact that female students are its target market: a free upgrade to premium membership is given to those who can join with a university email address, along with the prospect of receiving a four- or five-figure monthly gift from a 'benefactor'. According to Brandon Wade, however, the relationships are romantic, not exploitative. 
This is not the first time Cambridge students have been reported using unusual methods to fund themselves through university and in 2007, stories of female Cambridge students working as prostitutes and lap-dancers appeared in national newspapers.