Arms industry funds 79 research grants
Three of the world's largest defence contractors invest heavily in research undertaken at the University.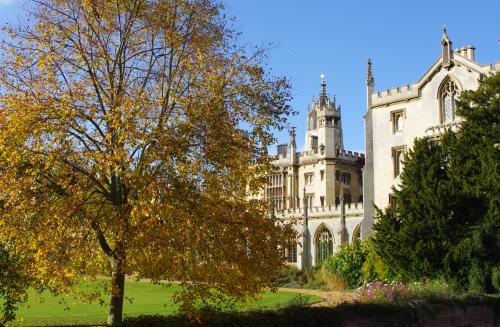 Varsity has received a breakdown of the investment received by the University from the arms industry. The figures, a result of Freedom of Information Requests by the pressure group Campaign Against Arms Trade (CAAT), reveal that almost three million pounds was given to the University in the form of research grants and contracts from arms manufacturers in the year 2010-11.
This follows the Varsity report two weeks ago that St John's College no longer possesses the £4 million in shares in UK aerospace company GKN that were previously owned by the college.
Three of the world's largest defence contractors invest heavily in research undertaken at the University. BAE Systems, QinetiQ, and Rolls Royce plc account for 79 separate grants and contracts amounting to almost three million pounds. BAE Systems, the third largest defence contractor in the world based on 2011 revenues, contributes £461,000 towards this total. The company caused controversy in 2006 when it sold 72 Eurofighter Typhoon aircraft to the Saudi Arabian government, and more recently sold 200 Tactica armoured vehicles to the regime.
The University of Essex Careers Centre cancelled the attendance of BAE at a careers fair on 29 October following a protest against the contractor. Jack Woodier, 20, who was involved in the protest said:"The University of Essex takes great pride in the Human Rights Centre which is internationally recognised. Therefore to invite BAE Systems, a company that profits out of death and destruction in international armed conflict under the guise of supplying defence systems, is a morally repugnant decision. Essex students will not tolerate arms dealers on campus."
Rolls Royce, the world's 18th largest defence contractor through its defence-related revenues, contributes £2.3 million through 63 separate grants. QinetiQ, the sixth largest UK-based defence contractor based on 2011 revenues, contributes a further £201,000. The University also receives annual support of £75 000 from GKN plc to fund the GKN Chair of Manufacturing Engineering. The Atomic Weapons Establishment contributed £1,000 towards activities related to the University's William Penney Fellowship.
The Establishment designs, manufactures and supports the warheads that comprise the UK's nuclear deterrent. The annual march of the Campaign for Nuclear Disarmament from Trafalgar Square uses the Establishment's premises as its final destination.