Two people arrested over DSK Union vandalism
Two people have been taken into police custody due to vandalism to the Union building ahead of the talk scheduled to be given by Dominique Strauss-Kahn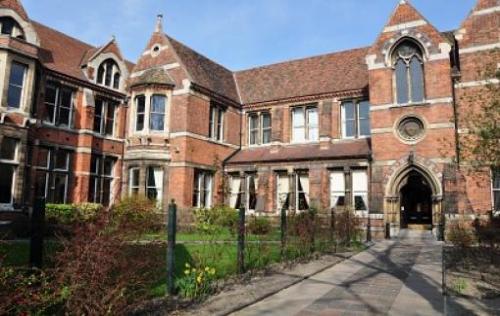 At 5.35 am this morning two people, believed to be Cambridge students, were taken into custody by the Cambridgeshire police on suspicion of attacking the Union building with graffiti ahead of the controversial visit by the former head of the IMF, Dominique Strauss-Kahn that is due to take place this evening.
The two people in custody, a 21 year old man and a 20 year old woman, are believed to be responsible for the fact that the Union building is covered in hundreds of posters, with messages that attack the French politician, reading things such as "Jog on DSK", "DSK Die".
This follows on from the denouncement of the Union's invitation of Strauss-Kahn by women's rights groups and many others for inviting him to speak at the Union despite the fact he has been accused of sexual assault by several women.
A large bannerwas hung across the doors of the 146-year old Union building, reading "Only 6% of reported rape ends in conviction: DSK adding to the 94%", whilst several other messages continued along this theme, with one calling to "End Rape Culture" and another stating that "Women Deserve Better".
This morning two rooms in King's College were searched by members of the Cambridgeshire police force accompanied by the King's Senior Tutor and several porters, suggesting that students from the college are suspected to be involved in the incident.
The Union have already begun cleaning up the graffiti, the posters and the damage to the building  in preparation for the arrival of Strauss-Kahn.
A second year student at King's who wishes to remain anonymous told Varsity that they believe that the vandalisation of the Union was a legitimate action, saying that "as the Union have gone ahead without heeding many people's wishes to disinvite DSK, they should expect a reaction like this. Our voices should be listened to."
The CUSU Women's Campaign do not condone the act of these protesters, and there is set to be a peaceful protest against DSK occurring from 5.30 pm this evening ahead of his talk at the Union.