Interview: Aaron Porter
Varsity speaks to beleaguered NUS President, Aaron Porter about cuts, campaigns, and Nick Clegg.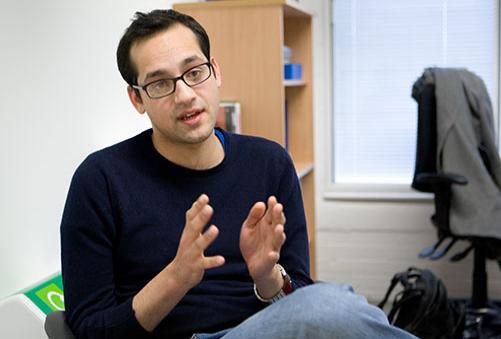 Aaron Porter does not seem plagued by self-doubt. The president of the National Union of Students (NUS), who graduated from Leicester in 2006 with an English degree, might be excused a little introspection: the market-based higher education which he has called a "disaster" has been approved by Parliament, and – though a member of the Labour party – he is under fire from the left for "betrayal" of the anti-cuts movement. Nonetheless, when interviewed by Varsity last week, Porter did not show a flicker of regret, remorse or hesitation. In his version of events, the NUS is winning every fight – even the ones they have already lost. After Porter's appearance on the BBC's Daily Politics, Andrew Neil described him as a "future MP", but he already has a politician's Teflon manner.
In fact, if there's one MP Porter resembles most in his protean charm, his conviction that his compromises are the right compromises, it is Nick Clegg (ironically, since Porter delights in having "ruined his career"). Like Clegg, he claims to mix "hugely ambitious goals" with "realistic pragmatism"; like Clegg, he believes he has extracted "big concessions" despite having lost the argument overall; like Clegg, he sometimes seems more comfortable mixing with ideological enemies – he is proud of having made "considerable steps forward" in the NUS's dealings with the Conservatives – whilst sidelining more natural allies.
For Porter's relationship with the activist left has not been a smooth one. He was quick to condemn the violence at Millbank in November, and slow to support the wave of university 'occupations' in the following weeks. Since December, he has faced increasing calls for his resignation: SOAS students' union has passed a vote of no confidence in him, and one campaigner argued on the Guardian's website last week that it is "time for Aaron Porter to go". Yet he is adamant that the NUS has "achieved some unprecedented feats" under his leadership, and despite having apologised for "dithering" over the occupations, he still stands by his conduct during the anti-fees campaign.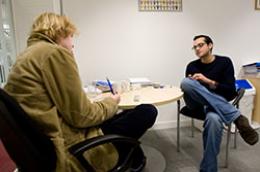 Porter refuses to criticise his opponents on the left; indeed, he claims to be "perfectly comfortable" with organisations such as the National Campaign Against Fees and Cuts. When asked whether the NUS has been harmed by the autonomous leftist campaign, he says that such bodies "strengthen the student movement", and that students "should feel right" to campaign in their own way. Nonetheless, the gap between the NUS and the activist left is set to widen. While the latter continues to urge direct action against the coalition government, Porter believes the argument "has to move beyond tuition fees". While he is still "not happy" with the outcome of the fees vote, and wants the NUS to "retain a principled opposition" to fees, he "accept[s] the law that passed", and intends to work with universities to mitigate its effects. He predicts that Cambridge will charge the maximum £9,000 per year, but warns that the University "desperately needs" to increase its diversity, lest it become "elitist rather than simply elite".
Whatever direction the discussion on fees takes, it has already drawn attention to the NUS and to Porter in particular, as shown by his numerous appearances in the media. He may not be best pleased by the "personal scrutiny" he has received, but he welcomes the union's "strong media profile", which he believes serves to "keep public opinion on side". He concedes, however, that the focus on fees has distracted from the NUS's other campaigns: he claims that there is a "desperate need for structural reform in the higher education sector", and while admitting that the issue is unlikely to engage many students, he also – politician that he is – blames the media for their lack of interest in any but "black-and-white issues".
Media coverage of the NUS has also served to obscure the debate on the union's structure and purpose. Porter is treated as the main representative of students in public life, but few stop to ask how representative he really is. He talks a lot about "the interests of students", but ultimately says that the NUS is "a members' organisation, and our members are students' unions." Moreover, he is open about the union's "centre-left perspective", a product of the fact that the Labour party has produced every NUS president (bar one far-left activist) since 1982. He points out that many right-leaning students "don't feel that they value unions", but it is nonetheless arguable that this politically unbalanced organisation is claiming a universal legitimacy which is undeserved. Moreover, the union's newfound fame may do little to endear it to students who find it hard to understand what benefits come with their membership.
Attacked by the left, ignored by the right; but Aaron Porter is not worried. He tells Varsity several times that an "overwhelming majority" of students support him: "I am a popular president," he concludes. Despite the repeated failure of the NUS's campaigning over fees – after years of campaigning to scrap them, the union started calling for a graduate tax soon before that option was rejected by the Browne report – and the invisibility of its other operations, Porter stands by his "considerable achievements" in office. He plans to stand for a second term as president, and will face the union's national conference in April; does he expect to win? "Oh, very much so."