Varsity Profile: Michael Lamb
The Cambridge professor at the centre of America's gay rights battle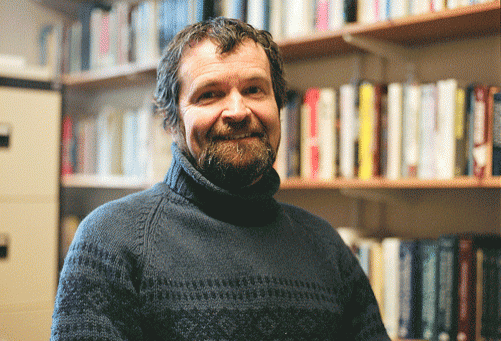 Michael Lamb, who made headlines in America recently for crucial evidence in the "Proposition 8" gay-rights court case, is a consummate example of why studying at Cambridge is so spectacular. A world-renowned expert in his field, yet still teaching first-year undergraduates, Lamb is Head of the Department of Social and Developmental Psychology.
He grew up, lived, taught and carried out research in South Africa, Zimbabwe, America and the UK, and has amassed a breathtaking body of work across a spectrum of core issues of psychology. He is also frank, modest and dedicated to his interests.
As a key witness in Perry v Schwarzenegger, the California trial that is considered likely to reach the Supreme Court and could potentially mean the enforced legality of gay marriage across all 50 states, Lamb testified that sexual orientation does not negatively impact the ability to raise well-adjusted children.
"I have been interested in the development of parent-child relationships and the factors that affect children's adjustment for more than 35 years," he explains, "my research and reading (and I represent a very large body of research) shows that the quality of parent-child relationships has an important impact on children's adjustment."
"The research also shows that the same factors predict positive developmental trajectories whether one is talking of mothers or fathers, and whether one is talking of 'straight' or 'gay/lesbian' parents," he adds.
Lamb is a leading authority on infant and child psychology, with a focus on parent-child relationships, and was asked by the Perry trial's plaintiffs, the celebrity lawyers Olson and Boies (who worked on opposing sides of the Bush v. Gore case during the 2000 Presidential election) to act as expert witness in a key area of their case – refuting the long-held belief that same-sex couples are less-well equipped to raise children.
However, Lamb also points out that in many cases, such as California, although homosexual couples cannot marry, they are allowed to have children, and "the worst irony" is that the lack of a secure marriage can be more detrimental than the sexual orientation. "The part that is lost in all this debate is about withholding a certain status," he points out, "and it's hard not to see this as reflecting some kind of prejudice against these people."
Yet Lamb remains a calm and collected individual, despite the 5-hour cross-examination he endured in California, which he described as "stressful". Sticking to the huge body of scientific evidence that backs his point, he managed to stand firm against persistent and repetitive questioning which aimed to make him contradict himself. "It was frustrating as a witness," he admits. But it makes a big difference. John WallIS