Cambridge moves to 'red' phase: All students told to leave unless impossible, libraries shut, Easter term to be online
From 5pm on Friday, all University buildings will shut, except those that are critical for business or research to stay open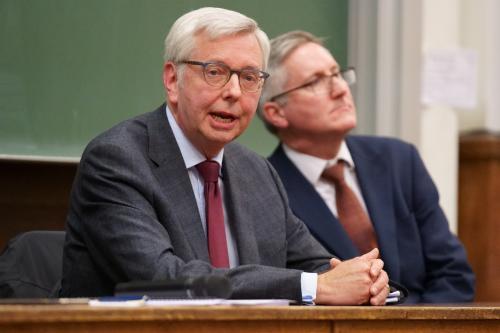 The University has moved into the "red" phase of its Coronavirus response, meaning students are now required to return home where possible.
All face-to-face teaching in Easter term will be conducted online, University Vice-chancellor Stephen Toope confirmed today, and come May, Cambridge will see no examinations take place in the city.
"We are all facing an unprecedented crisis. It may be months before we resume normal activity", Toope said.
University staff, aside from those "needed for business-critical activity" are expected to be working from home by the end of the working day on Friday 20th March.
All libraries will be closed indefinitely after 5pm this evening and all other buildings "closed to students" by 5pm on Friday. The only buildings to stay open will be those doing critical business, "research labs where research is being undertaken relating to Covid19 or other areas in the immediate national interest", and buildings where animal or plant care is necessary.
The decision today by Cambridge to shut all non-critical in-person operations lagged behind many other universities across the UK, as Oxford, as well as many London and Scottish universities, instructed students earlier this week to leave their accommodation if possible and cancelled in-person teaching in the summer term.
Throughout this week, in piecemeal emails, individual Cambridge colleges have been instructing students to return home, unless impossible. This caused difficulties for international students as European borders began to close to slow the outbreak.
Until today, previous communications since Monday have said that the University is in an "Amber" phase of planning, which Senior Pro-Vice-Chancellor Graham Virgo wrote in an email to students on Monday, represented "the delay phase now announced by the Government."
The "Amber" phase entailed "that business will continue as usual as far as reasonably possible, save for large group meetings" of more than 50 people, with the expectation that "some" teaching would move online and facilities would remain open for students who chose to remain in Cambridge and to allow for "core University business to continue".
If you have been affected by any of the issues raised in this article, the following information and support is available: