Live: Coronavirus latest — Faculties and Departments release exam arrangements for undergraduate exams
Varsity brings live updates on how the UK coronavirus outbreak is affecting Cambridge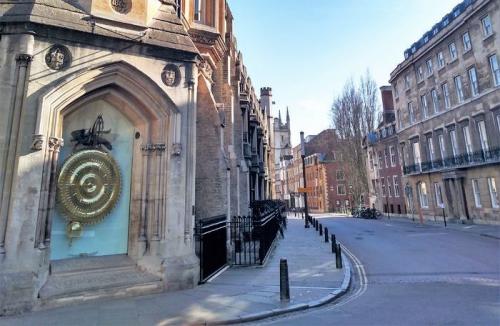 Live Text
(Refreshes automatically)

So far, in Cambridge:
Graduations for the rest of the academic year have been postponed
As the Covid-19 crisis continues, many families and individuals are more likely to need emergency support. You can donate to the Cambridge City Foodbank, and to Jimmy's Cambridge. You can also join the Cambridgeshire coronavirus mutual aid group to offer and request practical support in the area.
Students unable to sit their exams this Easter Term will be able to sit them at a later date. They will not be permitted to defer sitting their exams until next year's examination period, but a second round of exams will take place when the University is "fully operational" once more.
All May Balls and June Events taking place this year are to be cancelled or postponed.
The University's response has advanced to its 'red' level. No examinations will take place in the city next term, and University buildings are closed to students. University staff, aside from those "needed for business-critical activity" or lab research related to Covid-19 are working from home.
Multiple colleges have now asked to a more or less forceful degree that all undergraduate students leave over Easter vacation, barring those with 'exceptional' circumstances or for whom college is 'truly' their home.
Students have been told information on plans for Easter term exams will be released by 31st March.
The University has announced it will be adopting a 'safety net' policy for third-year students, meaning those finalists will not achieve lower than their second-year class in their overall result. Meanwhile, Faculties and Departments have been announcing subject-specific exam arrangements. 
If you have been affected or have any information about COVID-19 in Cambridge, we'd like to hear from you. Get in touch with our news team at news@varsity.co.uk
If you have been affected by any of the issues raised in this article, the following information and support is available: