Academics in an 'uncertain funding landscape' post-Brexit
Universities UK has called for close ties between British and European institutions post-Brexit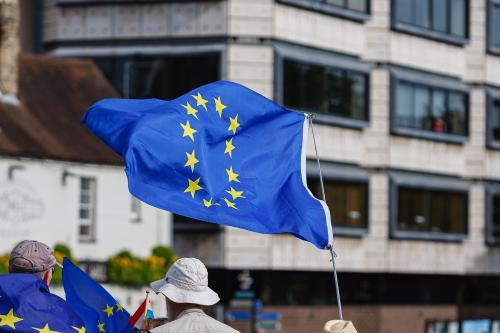 Researchers at Cambridge face considerable uncertainty about the future of the UK's participation in European funding programmes after the end of the transition period on 31st December this year.
The EU is the third-largest provider of research funding to the University, after UK charities and Research Councils.
The University's Research Operations Office (ROO) has confirmed that it is "unable to anticipate how funding [for EU-backed projects at the University] will be affected."
However, according to Renata Schaeffer, Assistant Director of ROO, Cambridge academics are continuing to apply for European grants.
"The University has not seen any significant change to applications for EU-funded streams since the referendum," she said.
Professor Jennifer Gabrys from the Department of Sociology, for example, is the principal investigator on three EU-funded projects, including one beginning in May 2020.
"There has been more uncertainty and administrative work in keeping up to date on a changing and uncertain funding landscape due to Brexit, but so far the effects have not been significant. This could change, however, if in the future European funding is no longer available for undertaking research projects," Gabrys told Varsity.
She also explained that, although academics have received a "reasonable amount of information" from funding bodies and the University, there is a need for more frequent updates.
Vice Chancellor Stephen Toope, in a blog post published on 31st January, reassured staff that Cambridge remains "fully eligible" for EU funding until the end of the transition period, but stated that future funding will depend on the form of the agreement between Britain and the EU.
Universities UK, of which Toope is a member, released a joint statement the same day calling for Britain to maintain its European research links.
The University maintains that it "is working with the government and its partners in the UK and abroad to bring its fullest contribution to society following the United Kingdom's departure from the European Union."