Trinity Hall admits they 'erroneously' invited fellow accused of sexual harassment to student lecture
Because he was explicitly invited to the lecture, Peter Hutchinson was able to contest his permanent withdrawal from college, precipitating the college to readmit him after receiving legal advice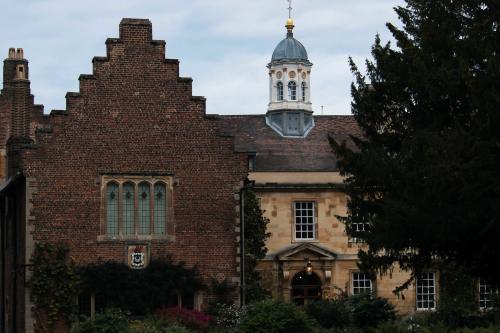 Content Note: This article contains detailed discussion of sexual harassment
Trinity Hall admitted that they had "erroneously" invited Peter Hutchinson to a lecture open to undergraduates in 2017 following complaints in 2015 by ten students of verbal sexual harassment, a statement released yesterday has said.
In their timeline of events, the college said that in late 2017, "an invitation was, in error, extended to Dr Hutchinson by the College to attend its annual Milestones Lecture, a public event open to students", in breach of an agreement between the complainants, Hutchinson and the College that he would not attend any social events with students present.
After his attendance at the lecture, the College Master said that Hutchinson would withdraw permanently from Trinity Hall. However, Hutchinson was able to contest the college's decision for him to withdraw permanently – "as he had been invited (albeit erroneously) by the College".
Because of the mistaken invitation, the College underwent a full independent review. Following the 'erroneous' invitation and subsequent internal review, the College received legal advice and then struck an agreement with Hutchinson.
This agreement was recently voted on by the Governing Body, comprised of college fellows, and was passed. This resulted in the blanket ban being reversed, permitting Hutchinson to attend certain events.
The BBC reported that they understood the College had been advised Hutchinson "could threaten legal action and there were internal concerns about the impartiality of the process".
The statement said, "The decision to accept the agreement was taken by a majority vote in the Governing Body, whose members took the decision after significant debate. "The decision was, we acknowledge, divisive and difficult for many colleagues."
Hutchinson is still barred from teaching, and events where students are present. One woman who previously reported his sexual harassment called the decision to readmit the fellow "a slap in the face".
"One year after graduating, they've snuck him back in."