CUSU and GU launch combined 'New-SU' proposal
The new combined Students' Union will see new sabbatical roles created including a BME officer and an additional Access officer.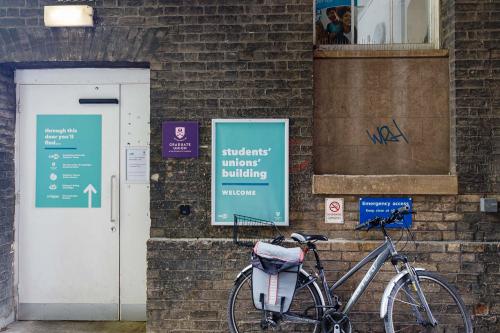 The Cambridge University Students Union (CUSU) and Graduates Union (GU) have launched their joint proposal for a combined 'New-SU', which will be put to students in a referendum this term.
Notably, the merger will see restructuring and the creation of a new 'BME Officer' sabbatical position. The new website presses that the creation of this new BME officer role will put "the needs of BME students at the heart of the Students' Union work".
It also promises to improve postgraduate representation with two Presidents for each group and two new combined Access, Education and Participation Officers, as well as restructured forums ensuring better representation of student needs.
According to their website, the two union groups "foresee New-SU as a groundbreaking organisation that leads the way in representation for all students, both undergraduates and postgraduates".
A GU consultation in May revealed graduate students - who made up 44.38% of the University community in 2016/17 - feel vastly underrepresented by both unions.
It also comes after CUSU internal research surveying over 140 students found that 78% of undergraduates and 65% of graduates supported such a proposal, according to last term's final CUSU Council meeting.
Representatives from Campaigns such as Disabled Students', Class Act and Ethical Affairs will retain their roles, while the introduction of a new Student Activities Coordinator will also support student clubs and societies across the University.
The New-SU website insists that though both current CUSU Campaign and GU Executive work will carry forward to the new combined organisation, existing policy from both groups will not automatically be carried over, but voted on by the incoming Sabbatical Team.
In combining their expertise and resources, the union groups state this proposal will "ensure all students [...] are represented, supported and have their voice heard across the University" more effectively.
If you have been affected by any of the issues raised in this article, the following information and support is available: