King's warns of 'College interloper' masquerading as matriculating fresher
Students, staff and fellows of the college were sent an email saying the porters were handling the issue "as a matter of priority"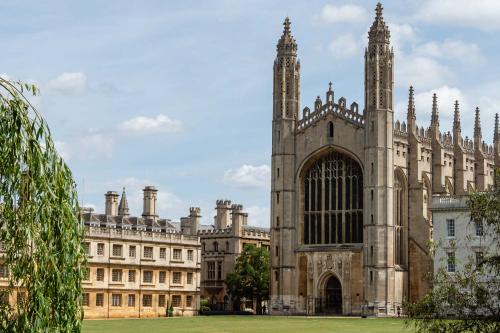 Members of King's College have been warned about a male "college interloper" who "socialised with some new and existing students" during freshers events. The information was sent out to students on Monday afternoon in an email written by the Senior Tutor and Head Porter.
The college told Varsity that the person in question was asked to leave the college in a meeting with the Senior Tutor and Porters after they became certain he was not, in fact, a matriculating student. He was also given the opportunity to present himself at the Tutorial Office on Monday in case there had been a failure of communication, but he did not show up.
The email reassured students that this person did not present any risk, but that he simply had "no business in the College, or any of its hostels".
Tim Flack, the Senior Tutor at King's College, emphasised: "The College takes the safety and security of all of its students, staff and fellows very seriously.
"Our priority in dealing with this interloper was always to minimise any risk to safety whilst at the same time avoiding unnecessary alarm."
Some first-year students at King's told Varsity that they had realised that this man was not a matriculating first year undergraduate after he attempted to attend internal events, specifically ones which registered the names of each student. Some freshers also said that he had told them that his offer to begin at the University was not until April by way of explanation for not staying in College accommodation.
The 'interloper' was able to communicate with other freshers via the Facebook pages set up in order to welcome new students and, in fact, had created one of the fresher's group chats.
The email sent out to King's members asked students to cease communicating with him via social media and in person, and strongly advised them not to confront him, but instead to report him if he returns to College property.
Speaking about the situation, one first-year student told Varsity, "All it's really been for us is giving us something to talk about – some students don't seem to be taking it seriously."
They continued, "I feel that this situation has been a huge ice breaker amongst the freshers", with another fresher adding, "he's really brought us together in a way."