Cambridge alumnus awarded Nobel Prize in Medicine
Sir Peter Ratcliffe, who read medicine at Caius, called the win "very satisfying".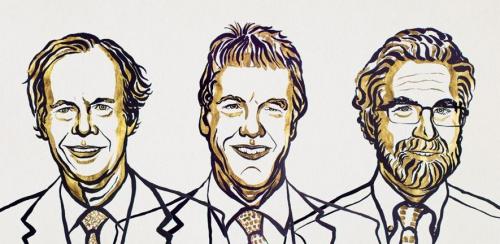 Peter J Ratcliffe has been jointly awarded the Nobel Prize for Physiology or Medicine, the Nobel committee announced on Monday at the Karolinska Institute in Stockholm.
Ratcliffe received the prize alongside fellow researchers William Kaelin Jr. and Gregg Semenza, for their work demonstrating how human cells respond to changing oxygen levels.
Ratcliffe formerly read medicine at Caius in 1972 where he is also an Honorary Fellow, and one of 108 affiliates of Cambridge to receive a Nobel Prize. The news also comes after the former master of Trinity College, Sir Gregory Winter won the prize for Chemistry last year.
While the biological significance of oxygen is clear, the Nobel Prize website writes, "how cells adapt to changes in levels of oxygen has long been unknown," and this discovery may help provide "new strategies to fight anemia [and] cancer".
Ratcliffe, a Lancanshire native, was knighted in 2014 for services to clinical medicine and has also established an independent research group at Oxford University. He was writing a grant proposal when he was informed of the win.
"A grant proposal waits for no-one," he said, also expressing he was "not ecstatic about the thought of becoming a public figure", but that he would "do [his] duty".
Professor Randall Johnson, from Cambridge's Physiology, Development and Neuroscience (PDN) department told attendees at the announcement on Monday that this would be "something basic biology students will be learning about when they study, at aged 12 or 13, or younger, biology and learn the fundamental ways cells work".
"Congratulations to the three new Nobel Laureates," said Dr Andrew Murray, a Trinity Hall fellow also of PDN, as he stressed the prize was "richly deserved".
Ratcliffe is to share the prize, worth around £739,000, with the other two winners.