Labour narrowly wins Peterborough by-election
Labour retained their seat with a margin of 683 seats, with the Brexit party coming second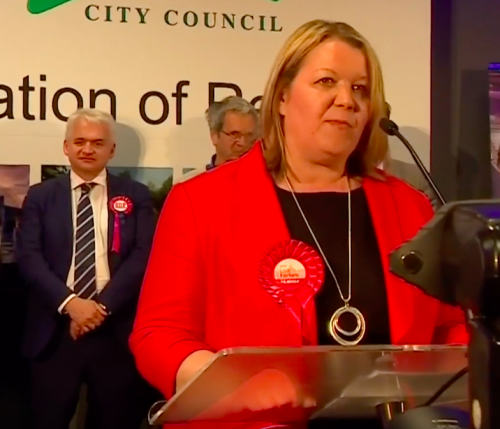 CN: This article contains mentions of antisemitism 
Lisa Forbes of the Labour Party is the new MP of Peterborough, winning the seat by a narrow margin of 683 votes.
The by-election was called after by more than 19,000 voters in Peterborough signed a recall petition, after the previous Labour MP Fiona Onasanya was jailed for lying about a speeding offence. Onasanya was the first MP to be removed by a recall petition.
The Brexit Party, led by Nigel Farage, had been hoping to gain their first MP in the constituency, which voted to leave by 60.9% in the EU referendum. However, Forbes won the election with 10,484 votes (31%), ahead of the Brexit Party's candidate Mike Green, who received 9,801 votes (29%). 
Overall turnout was 48.4%, down from 67.5% in the 2017 general election, but up from 35% for the EU elections.
The Labour campaign was marred by accusations of antisemitism, since Forbes had liked a post on Twitter that claimed Theresa May had a "Zionist slave masters agenda". She apologised for the activity, which led Jewish organisations to call for Labour to distance itself from the candidate, and promised to undertake antisemitism training whether she was elected or not.
Ahead of the vote, members of the Cambridge University Labour Club (CULC) joined canvassing efforts in Peterborough. 
In her victory speech, Forbes said that the result showed that "the politics of division will not win" and that voters had backed the "politics of hope".
The Brexit Party tweeted that it was"a remarkable result" for the party, adding that "if we can come so close in our 201st seat, no seat is safe". 
The Conservative Party came third with 21% of the vote, in a seat which usually has been a Labour-Tory marginal. Several potential candidates for the Tory leadership battle had visited Peterborough to campaign in the weeks leading up to the by-election, including Boris Johnson and Jeremy Hunt.
Forbes intends to make Peterborough a cleaner and safer place to live, emphasising in her campaign the need to invest more in Peterborough's schools.