Graduate Union calls upon the University to address its "structural problems" after new report on postgraduate mental health
26% of respondents reported that the University "probably or definitely does not have sufficient provisions for supporting" graduates with mental health issues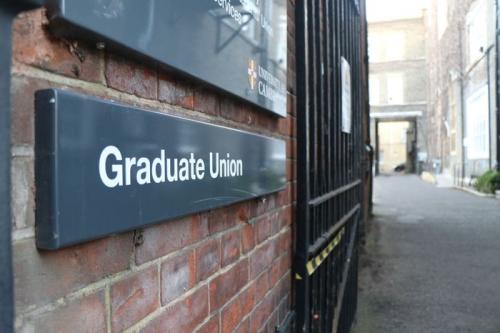 A report into mental health commissioned by the Graduate Union (GU) has revealed that structural problems and inequalities are affecting the mental health of postgraduate students.
The report said that the University is "structurally configured to support undergraduate students", with a "significant number" of respondents reporting that structural problems had affected their mental health. These included financial, housing and administrative problems - with 37% reporting that financial problems and 31% housing problems had affected their mental health.
In response, the report recommended that rents were reduced across the Collegiate University and that doctoral stipends were increased. It also called for the funding and structure of the graduate tutorial system to be reviewed.
The report also found that mental health problems "can be produced or reinforced by experiences of inequality, discrimination, harassment or assault". 27% of BME respondents said that racism had affected their mental health, whilst 23% of gay/lesbian, queer, and bisexual respondents reported that LGBTQ+ discrimination had affected their mental health.
Speaking to Varsity, GU president Sofia Ropek Hewson said that "deep and broad structural and cultural change to address racism is needed". She added that"the University needs to better protect its current BME staff and students, for example, from press attacks".
In relation to mental health, Ropek Hewson thought that the BME counsellor at the University Counselling Service was "really helpful and important", adding that it was "worth exploring" University LGBTQ+ counselling.
Many of the issues highlighted in the report were linked to the 'Cambridge Culture', with 61% of respondents stating that a "competitive and high pressured university environment" had affected their mental health. 46% of respondents reported feeling either "uncomfortable" taking breaks/holidays, or "not allowed" to take them, while 68% cited "imposter syndrome" as affecting their mental health.
Alongside this, the student/supervisor relationship was labeled as "troublingly dependent" by the report. It  found a "statistically significant relationship" between whether a supervisor provides welfare support and mental health issues, as well between whether a supervisor is "perceived to have reasonable expectations and prevalence of mental health problems".
A University spokesperson told Varsity that the report would be "considered as part of collegiate Cambridge's ongoing work to enhance the mental health support available for students". Noting that a "new Strategy for Student Mental Health and Wellbeing was recently approved," they said that the University is "committed to our students' wellbeing and treats mental health as a priority" - citing the DRC's recent appointment of an additional Disability Adviser "to focus specifically on supporting students with mental health difficulties".
They also pointed to workshops for postgraduates offered by the UCS, alongside "its core programme of groups and workshops, alongside "a counselling group specifically for postgraduates".
Following the University's support of the CUSU's mental health wellbeing campaign, the spokesperson added that the University  "will work with the Graduate Union on its own campaign" this Summer.
The report was commissioned in response to findings from the Graduate Union's mental health forum last summer. Since then, the GU has also organised a series of events and worked with the University to develop its Student Mental Health and Wellbeing Strategy.
Although 85% of respondents were aware of the University Counselling Service, fewer were aware of the Students' Unions' Advice Service (41%) and the Disability Resource Centre (66%).
The report offered a detailed set of recommendations, including making holiday allowances clearer, ensuring that there are BME points of contact in colleges and that a "full systematic review" of University and college provisions is commissioned.