Catz to move 'slave plantation' bell from entrance
Professor Sir Mark Welland, Master of the College, said that the bell will be "a focus for honest discussion and reflection"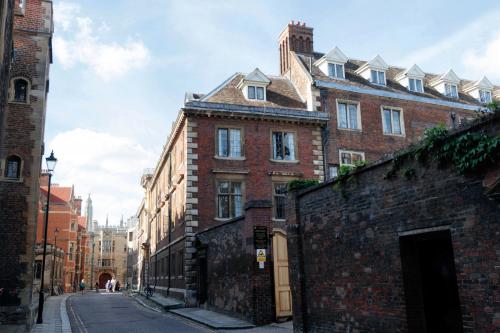 The Master, Fellows and students at St Catharine's College took the decision to move a 'slave plantation' bell from its prominent position at the entrance to the College today.
In a statement on their website, the College announced that it would now "fund a brief period of research and consultation" to determine the "most relevant way to display the bell alongside any other historic links that may be discovered between the College and the slave trade".
This decision comes after the College launched an investigation into the bell's links with the slave trade. Research into the bell's history has now confirmed that it was found in the Demerara River, Guyana, adjacent to the historical location of the De Catharina slave plantation. In their statement, the College cited one of the uses of such bells as "controll[ing]" the "work cycles of enslaved men, women, and children".
Professor Sir Mark Welland, Master of Catz, stated that the College community "rightly decided that [the bell] must be moved from its present position but that its history and associations must not be hidden away".
The College has been contacted for comment.
This comes after the University announced late last month that it would be setting up a two-year inquiry into its financial, intellectual, and material ties to the Atlantic slave trade.
The inquiry has come under fire for examining only the central University's ties to slavery, and not links between individual college's and the slave trade. In response, an open letter called on Cambridge's 31 constituent colleges to commit to the inquiry.
Dr Miranda Griffin, Senior Tutor at Catz, said that the College has "embraced this opportunity" to "learn more about our heritage and how we represent it as an outward-facing institution in the twenty-first century.
"Once our students have completed their exams this term, we will take further steps to ensure that the bell is displayed in an appropriate setting".