'Slave plantation' bell under investigation at Catz
The bell was gifted to the College in 1960, and has now been hidden from view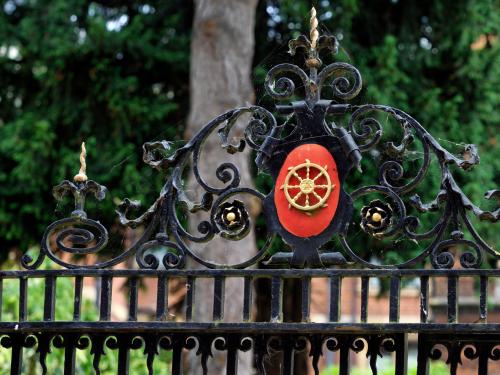 St Catharine's College is investigating a bell on display in the College which might have been used on a slave plantation, according to an email sent to students of the College today.
The bell was presented to the College in 1960, and placed in one of its accommodation blocks in 1994. Though the bell's history is not confirmed, Professor Sir Mark Welland, master of the College, and Dr Miranda Griffin, the senior tutor, wrote in the email to students that there is a "significant possibility" that it was used on a slave plantation.
"While we make more detailed enquiries into the bell's provenance, the decision has been taken to shutter the bell off to remove it from view."
"Consultation is taking place across the college community about the appropriate and proportionate course of action in relation to the bell". A decision regarding the bell is expected to be reached by next weekend.
The College has been contacted for comment.
This comes after the launch last week of a two-year inquiry into the University's financial, intellectual, and material ties to the Atlantic slave trade.
The inquiry has come under fire fire for focusing only on the central University's links to slavery, with an open letter demanding college involvement circulating among students and academics.
In the email, the Senior Tutor and Master noted that the investigation comes "as part of the ongoing reflection taking place about the links between universities and slavery".