Womcam unanimously decides to add class representative to its committee
Two CUSU liberation campaigns, Womcam and the Disabled Students' Campaign, will now have class representatives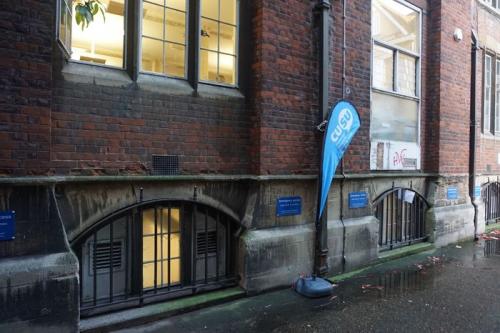 Yesterday evening, the CUSU Women's Campaign (Womcam) decided by unanimous consensus in favour of formalising class representation within the campaign by adding such a representative to its committee.
The dedication of the forum to the issue of class representation within the campaign followed an earlier meeting on the 25th April in which the issue was discussed but no overall consensus reached.
Only those who self-identified as being under one of the strands of CUSU's Class Act, and therefore directly affected by the issue, were permitted to vote on the matter. It is now expected that a class representative position will be included in the by-elections for Wom-Cam in Michaelmas Term.
Formed in 2017 before becoming an official CUSU liberation campaign in 2018, Class Act works to represent and support those who identify as coming from working-class backgrounds, as well as those who were educated in state comprehensives, are care leavers, on low income, first generation students, or who are estranged from their families.
Over the course of an hour and a half, yesterday evening's well-attended meeting saw a balanced discussion on the arguments for and against formalising class representation within Womcam. Arguments in favour of a class representative included that it may enable working-class students to feel that Womcam is not only accessible, but a space in which they can participate.
It was decided that if there were any in attendance in disagreement with the proposition they would be invited to express their concerns with the aim of securing a compromise, but it transpired that no such strategy was needed. All who voted were in favour of changing the campaign's constitution to include a class representative.
Proponents of the move have in the past pointed to the fact that CUSU's Class Act has a Women's Officer on its committee, but that the Women's Campaign did not have a corresponding space for class representation on its committee. In the forum in which the matter was discussed and no consensus reached in April, it was argued that some working-class women and non-binary people feel unwelcome at Womcam due to the differences in their experiences of class and privilege, which appointing a class representative could change. Others objected to the move, with concerns including the worry that conceptions of working-class identity as white would extend to the role, to the exclusion of working-class women and non-binary people of colour.
Following the decision, a working group will now be established to consider the most appropriate manner to go about creating the representative role. This group, set to be headed up by CUSU's Women's Officer Claire Sosienski-Smith, will include members of the Womcam committee, as well as representatives of other feminist groups in Cambridge, including those who are members of FLY, the network for women and non-binary people of colour in Cambridge.
The outcome of the working group's discussions will be presented at the next Womcam forum, planned for the 16th May, which will be open to all female and non-binary students. It is hoped that a final decision will be made on the exact changes to be made to the constitution.