It's a Class Act as CUSU votes to adopt new liberation campaign
The decision on whether the campaign for working class students is to be adopted will take place at the next Council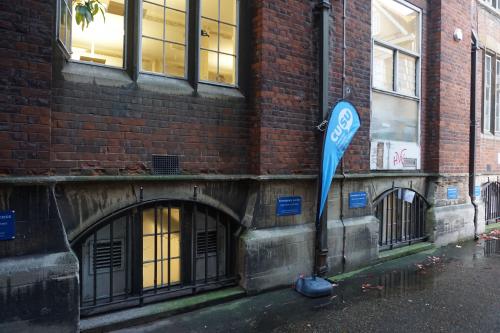 CUSU Council voted this evening in favour of Class Act, a campaign for working class students at Cambridge, becoming one of the student union's official liberation campaigns.
Class Act was launched in June 2017, and describes itself as a campaign and network "that works to support working class, state-comp educated, low-income, first generation and care leaver students at Cambridge". Membership is open to self-identifying working class students.
The motion, proposed by CUSU Access and Funding Officer Shadab Ahmed passed unanimously with one abstention, and stated that CUSU "should provide a community for those who feel isolated, alienated or less integrated in the student population on the basis of being working class."
Ahmed referenced the University's "stark attainment gap between those from a working class background" and students from privileged backgrounds, and said that college disparities "disproportionately harm those from working class backgrounds". He added that the campaign will work to create safe spaces for working class students, and "destruct the structural barriers that prevents members from thriving here".
The other CUSU liberation campaigns as it stands are the BME Campaign, Disabled Students' Campaign (DSC), iCUSU, the LGBT+ Campaign, and the Women's Campaign. CUSU liberation campaigns, though supported by CUSU, are politically autonomous from the student's union and set their own policy. 
The BME, iCUSU, and LGBT+ campaigns each have two votes at Council, while the DSC and WomCam each have one – meaning Class Act will also gain Council representation.
Class Act will be given £500 out of CUSU's Council Free Budget, while the motion states it will be considered "whether further funding is feasible after the mid-year review, for the academic year 2018/19."