Seven May Balls will pay the 'Real Living Wage', with others citing budget limits and one-off nature of employment
Of the colleges with available data, Homerton May Ball will pay the highest wage to its workers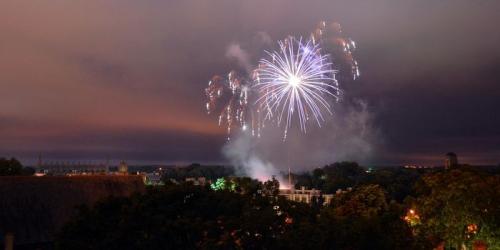 Seven colleges will be paying the Real Living Wage of £9 per hour at their May Balls this year, Varsity has found, while at least three colleges will be paying lower than the National Living Wage of £8.21 per hour. Over half of Cambridge's colleges are set to hold May Balls or June Events this summer.
The Real Living Wage of £9, calculated by the Living Wage Foundation, is different to the National Living Wage, which is set by the government and constitutes the minimum wage for over-25s. The Real Living Wage is based on the real cost of living in the UK, and numerous companies choose to pay it, although it is not enforced by the government. From April 2019, the National Living Wage will rise from £7.83 to £8.21, while the National Minimum Wage after April 2019 will be £8.21 for over 25s, £7.70 for over 21s, and £6.15 for over 18s.
The May Balls which are set to pay at least the Real Living Wage this year are Darwin, Downing, King's, Pembroke, Homerton and Sidney Sussex. Of these, Homerton pays the highest – perhaps explaining its popularity with applicants this year – offering a minimum of £13 per hour, and £16.50 per hour for clean-up workers. After being contacted by Varsity, Emmanuel also increased its wages to align with the Real Living Wage, stating that: "We would never want a member of our team to feel unappreciated or undervalued".
Churchill, Robinson and Queens' will all pay above the April 2019 National Living Wage. Churchill's Spring Ball takes place in February, when the National Living Wage is still £7.83, while Robinson states that added to this will be a "premium to compensate for the unsociable hours".
Queens' May Ball President Rob Glew told Varsity that: "Queens' May Ball is determined to create the best possible environment for our guests but also for our workers. Our committee has two dedicated personnel officers who, alongside the recruitment process, spend much of their time creating methods for our staff to feel appreciated and truly enjoy their night working the Ball."
Churchill Spring Ball President Benjamin Sawyer said that "the ethical treatment of workers is very important to Churchill" and informed us that they will be providing workers with their own break room and refreshments. Sawyer defended the committee's decision to set wages below the Real Living Wage, saying that: "seeing how [the ball] is not intended to be [students'] means of primary employment to sustain a living, we feel this is fair."
Gonville and Caius and Jesus will pay below both the Real and National Living Wages, offering wages of £7.50 an hour and  £8 an hour respectively, with wages adjusted for those over 21.
Jesus May Ball Presidents Kate Fitzpatrick and Jacquie Rowe stated that "Jesus College May Ball offers its workers many perks, including free Ball food and soft drinks during their shift," which the committee believes supplements the lower wages.
Varsity were unable to find clear shift times for Trinity Hall's June Event, but its overall lowest pay is £50 for the night (or £58.50 for over-21s) and, based on a probable shift time of 6-7 hours, this looks likely to be below the Real Living Wage. Its presidents, Daniel Surkes and Rebecca Hartley, stated that: "As a committee, our budget is based upon ticket sales only. Due to the need to allocate funds carefully to ensure our event goes ahead, we have decided to keep ticket prices competitive and attainable; in doing so, we have followed national living wage figures rather than [real]living wage figures."
St John's May Ball will pay at least the national minimum wage for over 18s and the National Living Wage for over 25s. President William Dean informed Varsity that: "The St John's May ball is committed to offering good working conditions for all students", adding that "as this is a one off event, the national living wage carries no weight here and we believe our wages are fair when seen in light of this being a one off event with a unique employee make-up."
Varsity was unable to find figures for Corpus Christi, Magdalene, Peterhouse, Selwyn, Wolfson and Hughes Hall. However, Peterhouse informed us that this is because their wages are not yet finalised, while Trinity confirmed that it would at least be paying "an hourly rate that accords with the Government's national wage guidelines" alongside offering its workers meals and the ability to ballot for a ticket next year. Corpus Christi, Magdalene and Selwyn did not respond to Varsity's requests for information. Varsity has also reached out to Wolfson and Hughes Hall May Ball committees.