St. Edmund's students reject college investigation panel on Noah Carl, citing lack of independence and representation
An anonymous student told Varsity that the College "has actively destroyed the good faith that students had in them"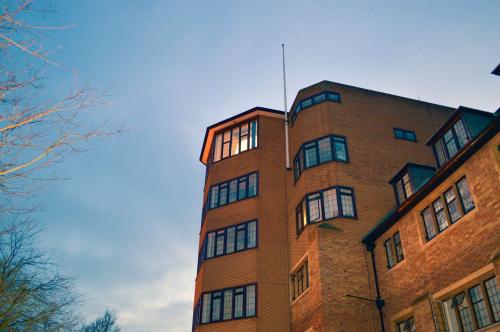 The St. Edmund's CR has unanimously rejected the College's investigation panel into the appointment of Dr. Noah Carl, whose involvement in eugenics research has sparked major controversy amongst students and academics.
The investigation panel set up by St. Edmund's consists of three senior college members, none of whom have academic expertise in the social sciences or are confirmed to identify as BAME.
The investigation has also been labelled as a human resources investigation.
St. Edmund's CR released in a statement saying that they had rejected the investigation panel on the grounds of three primary reasons – a lack of independence among those on the panel, a lack of academic expertise, and "poor representational ethics".
The CR questioned "the principles used to appoint the current investigation panel" and the lack of external advice and student involvement.
"In the given circumstances, since all constituents of the Nominations Panel and Governing Body are implicated in the allegations of racist sympathies during appointment procedures, the College cannot obtain the necessary distance from the matter acting only by itself."
"[W]e believe the neutrality and independence of any investigation can only be established through a consultation with students on the specific procedures of investigation. Student representation on the investigation panel and the participation of experts from the University, who have verifiable distance from the procedures of appointment, is imperative."
The lack of relevant academic expertise and uncertainty of BAME representation in the panel was also criticised, noting that possibility of external consultation on academic judgment "does not explain why the panel was constituted this way in the first place."
"We note that the College has provided no answers to our question about whether any member of the panel identifies as a BAME person. These recurrent patterns of poor representational practices cannot become entrenched in our institution's collective ethos."
Students expressed outrage at the composition of the panel and the College's treatment of this investigation. An anonymous student told Varsity that lack of affiliation to the social sciences in the panel is "a staggering show of disrespect to students", showing the "College's complicity, complacency, and incompetence all in one."
Another expressed "frustration and deepening hurt", commenting that the College has "clearly underestimated the level of hurt this decision has caused", while the "failure to constitute a panel that is able to independently investigate this issue, underlines the widening chasm between the the student body and the management of the college."
Others criticised the "unwillingness" of the College to conduct a fair investigation, believing that this shows that the College is "incapable of self-reflection".
A spokesperson from St. Edmund's College told Varsity that "the College is following its internal procedures and will not comment while these are under way."