Cardinal stripped of St Edmund's honorary fellowship amid sexual abuse charges
The Vatican announced earlier this week that Cardinal Pell would be removed from Pope Francis' advisory council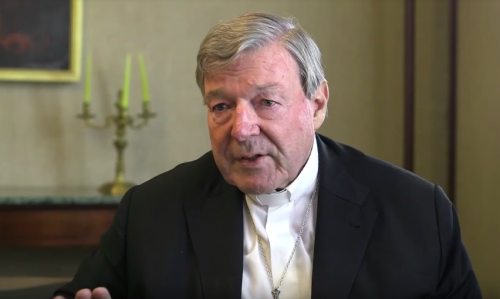 Content note: this article contains mention of sexual abuse
Cardinal George Pell, one of the most senior figures in the Catholic Church and currently facing multiple legal charges for sexual abuse of minors in Australian courts, has been permanently stripped of his status as an honorary fellow of St Edmund's College.
Cardinal Pell, who has been placed on leave from his position as the Vatican's Treasurer while allegations are under investigation, was until recently an advisor to the Pope. He is the most senior figure in the Catholic clergy to have been charged with sexual abuse.
The legal proceedings, currently ongoing, are subject to a press gag order by the Australian government, meaning that Australian news outlets are unable to report on updates to the case until all proceedings have concluded.
In response to Varsity's request for comment, a University spokesperson said: "Cardinal Pell is no longer an honorary fellow of St Edmund's College nor does he retain any affiliation with the College or University."
They did not respond to questions about why or when Pell was stripped of his honorary fellowship.
Pope Francis announced on Wednesday that Cardinal Pell would be removed from his advisory council, but the Vatican made no mention of the sexual abuse accusations against Pell in their statement.
Pope Francis has previously refused to dismiss Pell, saying that he would "wait for justice and not make a mediatic judgment — a judgment of gossip".
The proceedings of Cardinal Pell's trial are under an Australian suppression order, something which is usually imposed by Australian courts to shield defendants from negative publicity that might prejudice future jurors in upcoming trials, causing a mistrial.
Pell is due to face another trial next year on a separate set of abuse charges, dating to the 1970s. He has been facing charges of "historical child sexual offenses" in county court of Victoria, dating to the 1990s, since June 2017.
He also has been accused of mishandling misconduct cases against clergy members while serving as the leader of the Archdioceses of Melbourne and Sydney, facing these charges in hearings before Australia's Royal Commission Into Institutional Responses to Child Sexual Abuse.