Cambridge may become coastal town as sea levels rise, Met Office report warns
The latest UK Climate Projections have predicted that global warming is likely to have a dramatic effect on the UK over the coming decades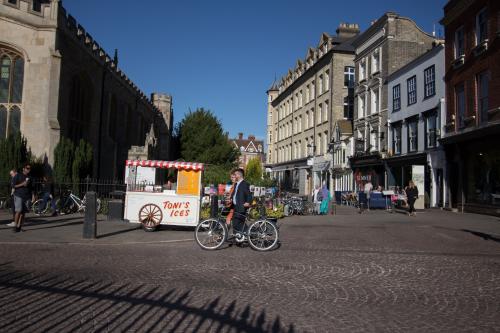 A report released by the Met Office has forecasted that the seas around the British Isles are likely to increase by three to four feet by 2100 due to climate change, and as a result Cambridge could potentially become a coastal town, with many existing coastal towns having to be abandoned.
According to the projections, much of the farmland between Cambridge and King's Lynn in Norfolk would likely fall below the new sea level, and so be at risk of turning to marsh.
The 2018 UK Climate Projections, a climate analysis tool that forms part of the Met Office Hadley Centre Climate Programme, are the first major update to the UK's national climate change projections in nearly 10 years.
According to the report, the mean sea level around the UK has risen by about 16cm since the start of the 20th century when corrected for land movement, following a trend of global sea level rises expected to continue in the coming centuries. UK tide gauge records show substantial year-to-year changes in coastal water levels, typically of several centimetres.
The report warns that changes in sea level are driven by greenhouse gas emissions, which could lead the Earth to warm 4°C by 2100, expanding the sea as well as melting glaciers and ice-caps.
The threat of climate change has mobilised a substantial degree of student activism in Cambridge over the last three years – most recently with a rally calling for the University and colleges to divest from fossil fuels after investigations in Varsity and Cherwell revealed the extent to which certain colleges invested in the fossil fuel sector.
The Met Office report has further emphasised the importance of reducing greenhouse gas emissions: "Sea level rise is a long-term challenge that initial results suggest varies substantially depending on how successful we are at curbing global greenhouse gas emissions in the coming years."