Cambridge students reflect on Stormzy scholarship, disruption, and the state of black access
"… Stormzy isn't someone who you'd traditionally think Cambridge would even have an interest in working with"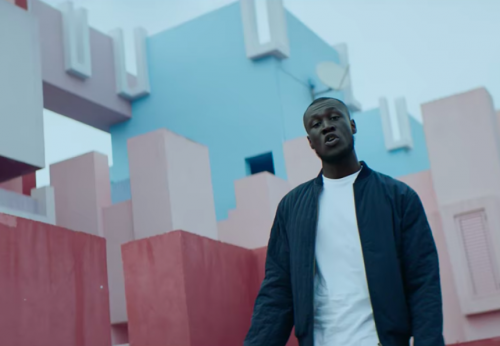 This week, two black students matriculating at Cambridge received the Stormzy Scholarship, which will fully fund their tuition fees and provide a maintenance grant for the duration of their undergraduate study, to an estimated value of £18,000 for the 2018-2019 academic year.
The scholarship, announced in August by Brit-award-winning grime artist Stormzy, was launched in an effort to improve black access to the University, and to remove the financial burden of attending Cambridge for four black students.
Earlier this year, Varsity spoke to the students who have worked on access efforts aimed at black students during their time at Cambridge, on their predictions of the impact of the Stormzy scholarship, and their response to criticism on social media of the scholarship being reserved to black students.
---
Got a story for us?
Seen something you think Varsity should be talking about? Contact our News team at news@varsity.co.uk.
---
"People don't realise that [race] can be a factor way, way, way before you even get to applying to university in terms of not going to good enough schools, subjects being cut", said Oyinkan Odumade, one of the Cambridge African and Caribbean Society (ACS) members who appeared in the videoshoot announcement of the scholarship with the artist.
Odumade saw the scholarship as having a "different type of impact" than messages from teachers or parents, and that it was part of an effort of "levelling the playing field" for underrepresented groups at Cambridge.
Cambridge has faced scrutiny in recent years over the state of access for disadvantaged students. In its latest admissions round, black students had application success rates seven percentage points lower than the average, and a Varsity analysis found that in the 2016 admissions round, Cambridge University accepted more black students than Etonians for the first time on record.
In the announcement of the scholarship, Cambridge ACS members appeared in a photoshoot with Stormzy, with the aim of improving visibility of Cambridge's black student population to minorities and prospective applicants: to "[show] that… this University can be for you, and it can be accessible", said Odumade.
Several photographs of Cambridge ACS members – including one in 2017 of 14 black male students in St John's college, and a photo taken earlier this year of over 50 black female students commemorating 70 years since the first black female student graduated from the University – have gone viral on social media.
Cambridge's access initiatives directed toward encouraging black students – such as the scholarship and photoshoots of Cambridge ACS members – "give a platform to our committee and our committee members to say, 'we are here, things aren't perfect but we're enjoying ourselves and making the best of it'", said Cambridge ACS President Toni Fola-Alade.
"You just think, 'even if I am good enough, they'll choose this student over me'"
He argued that the announcement of the Stormzy scholarship, alongside videoed interviews with black Cambridge students, "puts a positive message about the black Oxbridge experience on a national scale on a way that no one else really can".
"In your head, you think that there's a certain type of person that Cambridge looks for…. a posh, privately-educated white student who speaks a certain way and acts in a certain way, does certain things, and that almost kind of puts you off of applying because you just think, 'even if I am good enough, they'll choose this student over me'", said ACS Vice-president Timi Sotire.
Sotire, Odumade, and Fola-Alade all reflected on how their experience at Cambridge has in part been shaped by being from a background underrepresented at the University, and on how implicit racial biases has affected them: "To be black at Cambridge is to disrupt", said Fola-Alade.
"Anything we do to promote the welfare of our students to help more deserving black students get in, to ensure that our cultures are celebrated and that other members of the student body get the access to both our cultural and intellectual capital as black people, is disruptive", he added.
Rashidat Animashaun, facilitator for FLY, a network for women and non-binary students of colour in Cambridge, commented that she's noticed many students of colour "have [a] feeling of guilt because they know that back home there are issues of finances that their families have to deal with... and they recognise that they might be spending money that at home, with family situations, wouldn't be possible."
She added that the term "women of colour", is a "very broad church… What you find with many of the BME communities in Cambridge is that many of them are familially or personally quite wealthy, so what may be one woman of colour's struggle is not another woman of colour's struggle."
The Stormzy scholarship is one of the latest efforts by the University to widen participation among educationally disadvantaged groups. In May, Cambridge announced that they would introduce a foundational programme, providing an academically-rigorous 'transitional' period for certain students to "ease their transition to the demands of a Cambridge course", according to Graham Virgo, pro-vice-chancellor for education.
Varsity also revealed in August that Cambridge is considering introducing a 'debt-free' scheme, to enable the University's poorest students to graduate without debt, as part of its £500m fundraising campaign to expand student support.