Gardies given one-star hygiene rating in recent inspection
The owner of the popular restaurant attributes the low rating to "unfortunate events" surrounding the restaurant in June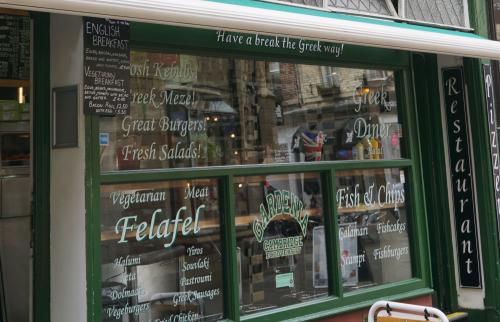 The Gardenia restaurant, often called Gardies, on Rose Crescent, has received an 'inadequate' rating from the Food Standards Agency.
The Greek restaurant and takeaway, and favourite haunt of many students, received just one star out of five following an inspection by Cambridge City Council on June 29.
Previously, in 2013, following Cambridge City Council's adoption of the national Food Hygiene Rating Scheme, Varsity reported that Gardies had received a top five-star rating.
Speaking to Varsity, Vasilios Anastasiou, the owner of Gardies, said that the problems included fridges not being at a cold enough temperature, and one fridge being broken – resulting in meat and vegetables being left at room temperature.
---
Got a story for us?
Seen something you think Varsity should be talking about? Contact our News team at news@varsity.co.uk.
---
He elaborated that the broken fridge meant meat and vegetables were kept in the same fridge, and equipment around the shop appeared "untidy". Hygienic food handling was an area noted by the inspector as needing "major improvement".
Overall, Anastasiou said, "unfortunate events" contributed to the result of the health inspection. He said that the low grade was owed to a combination of factors. He himself had been unable to work in the restaurant due to health reasons during the time of the inspection, and said this meant he "was not there to explain [his] methods" of running the restaurant to the inspectors.
Additionally, he said the restaurant had seen an extremely busy period in June. With McDonald's closed, the restaurant saw many more visitors than normal. Anastasiou explained that in an effort to "try to cope" as a small business, Gardies hired extra staff, who were not as experienced working in the restaurant.
The inspection also took place during this summer's heatwave, meaning that issues such as the fridge temperature were much harder to manage, according to Anastasiou.
Anastasiou added: "In the thirty years I've been here, nobody has been poisoned by my business".
Anastasiou explains that the restaurant closed last week to make the improvements they were told to do. They plan on closing again for a few days on the 10th September to "reorganise the kitchen". Another Council visit will take place on September 18.