Cambridge City Council by-election kicks off with candidates announced
Labour Councillor Ann Sinnott resigned in protest last mont, triggering the Petersfield by-election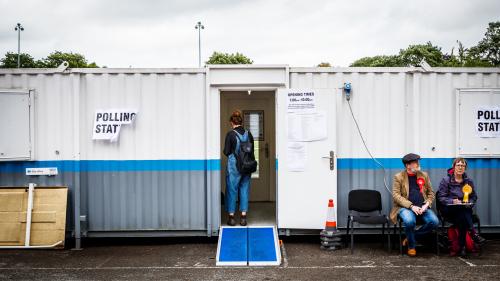 The first candidates have been announced for the upcoming Cambridge City Council Petersfield by-election, set to take place on Thursday 13th September following the resignation of Ann Sinnott last month.
Kelley Green, a former landscape architect and town planner, will represent Labour, while Sarah Brown will seek to be re-elected as the Liberal Democrat candidate after losing her seat to Sinnott in 2014. Hughes Hall is the only Cambridge college in the Petersfield ward. Virgil Ierubino, a local activist, will represent the Green party, and Othman Cole is the Conservative candidate.
Sinnott, a Labour councillor for Petersfield, resigned in protest of a policy allowing self-defining transgender people to access council-owned women's facilities. Her actions were criticised by CUSU LGBT+ campaign, Cambridge Universities Labour Club (CULC), and the Cambridge Green Party, among others.
The policy states that "transgender people will not be excluded from gender-appropriate sex/single-sex segregated facilities". It was first proposed in 2010 by Brown, who is campaigning to regain her council seat in the forthcoming election.
Brown represented Petersfield on the city council from 2010 to 2014, during which time she worked to bring about free swimming lessons for underprivileged children, and to help introduce the city's 20mph speed limit on residential streets.
She argues that a Liberal Democrat vote in the forthcoming council election would "send a message" both "locally and nationally" about Brexit, and the circumstances of any proposed deal with the European Union.
Speaking about Sinnott's resignation, the cause of this by-election, Brown said, "I am sad to see the campaign to turn the clock back on the city council's equalities policy, which I will resist." She added that Cambridge "has led by example on diversity, tolerance and liberal values", arguing that "we must defend that leadership from those who seek to divide us."
For several years during her term on the city council, Brown was the only openly transgender elected official in the UK.
Kelley Green, who is representing the Labour Party, previously stood unsuccessfully as a candidate in Chesterton in 2017, losing to Liberal Democrat Councillor Ian Manning.
She has campaigned on a variety of issues in Cambridge, seeking better community facilities, bus services and NHS facilities. She runs a small local business called Cambridge Farmers Outlet.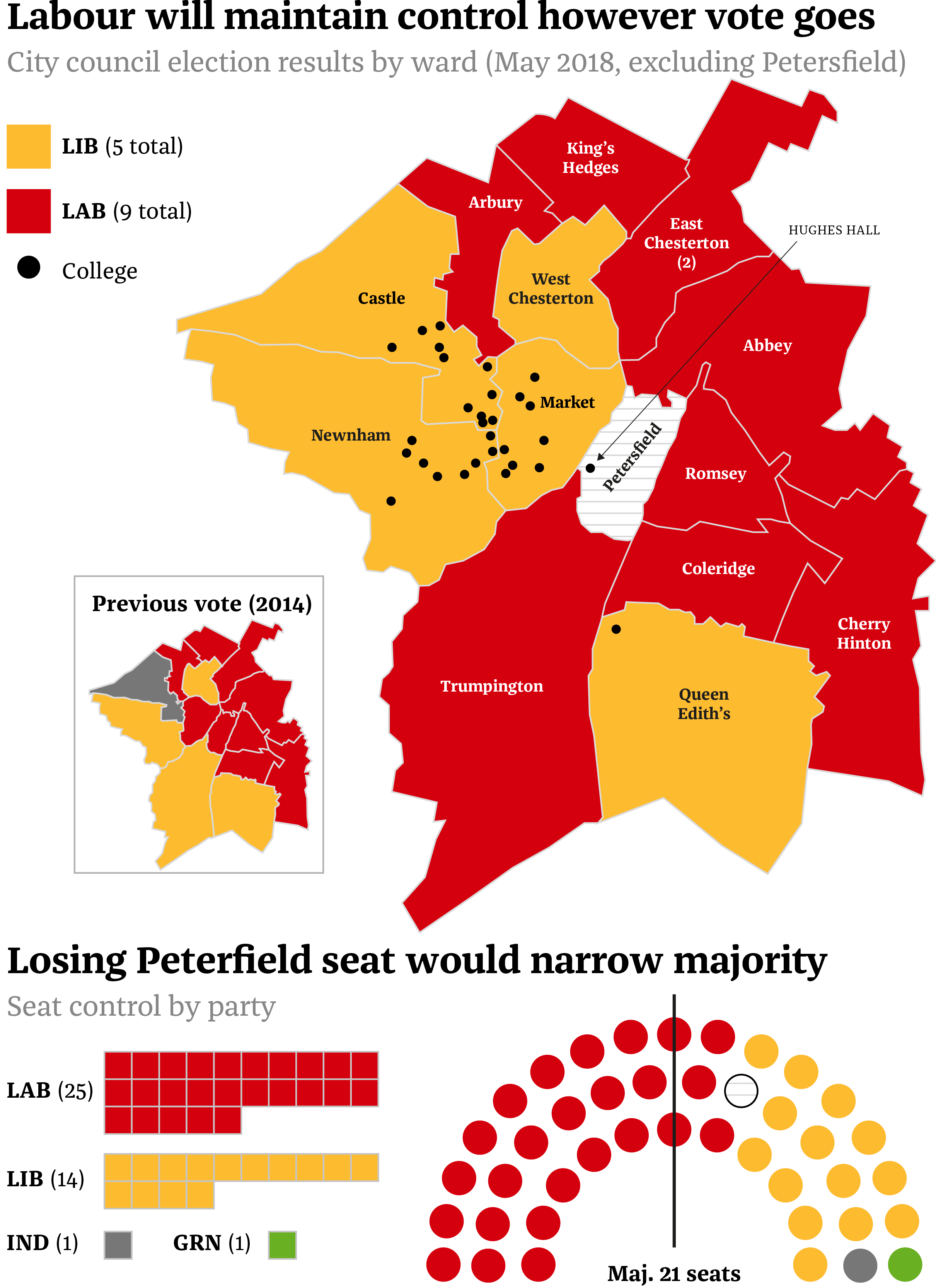 Green said, "Cambridge is increasingly a divided city with poverty and affluence existing side by side and I am passionate on making this city fairer for all." She pledged, if elected, to "build on the hard work that Cambridge Labour has done over the past few years to address this issue".
Green candidate Virgil Ierubino is a long term Cambridge resident, activist and local business owner.
Speaking in support of their candidate in a statement on Facebook, the Cambridge Green Party said, "More so than ever, we need committed environmentalists elected into public office". They referred to their proposal to move Cambridge towards carbon neutrality by 2030, describing the city council's work to date as "unambitious".
Othman Cole, the Conservative candidate, is a fellow of Hughes Hall and the Deputy Director of the Executive MBA Programme at the Judge Business School.
This election marks his third attempt to be elected as a councillor, having simultaneously stood for Cambridge City Council's Castle ward and South Cambridge's Histon and Impington ward earlier this year.
Regardless of the outcome of the forthcoming Petersfield by-election, Labour will maintain control of Cambridge City Council. Labour already holds a majority, with 25 seats, while the Liberal Democrats have 14, and the Green Party and an Independent candidate each hold a single seat.
Wards have multiple councillors, which are elected at different times. Alongside the winner of the forthcoming election, Petersfield has two other councillors, Kevin Blencowe and Richard Robertson, both Labour.
In Petersfield's election earlier this year, Sinnott was re-elected with a majority of 58%, while Brown came second with just 20% of the 2155 votes cast. However, although Labour have previously claimed by far the largest share of votes in the ward, the circumstances of the by-election may alter its outcome, with Brown's aim of preserving the city's equalities policy perhaps more influential than it would otherwise have been.