Lib Dems take student wards as Labour maintains control of Cambridge city council
Castle and Market wards both turned yellow, while Labour took Trumpington for the first time in 70 years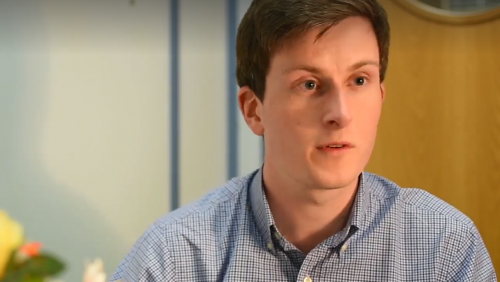 Last night's results of the city council elections were disappointing for Labour and a boon to the Liberal Democrats in Cambridge's student-heavy central wards, but saw Labour maintain their dominance on the city council and gain their first councillor in Trumpington in over 70 years.
Labour won a similar share of the vote across Cambridge as they did in the 2016 local elections, at 46%. The Liberal Democrats gained 32% of the vote, up 4% on 2016, and managed to capture Castle and Market wards, which encompass most Cambridge colleges between them. Castle was won on a 5% swing to the Lib Dems, while Market saw a 1.6% swing.
The Conservatives saw their vote share rise by 1% on the 2016 result, leaving them with 13%. The Greens lost 1%, finishing on 9%.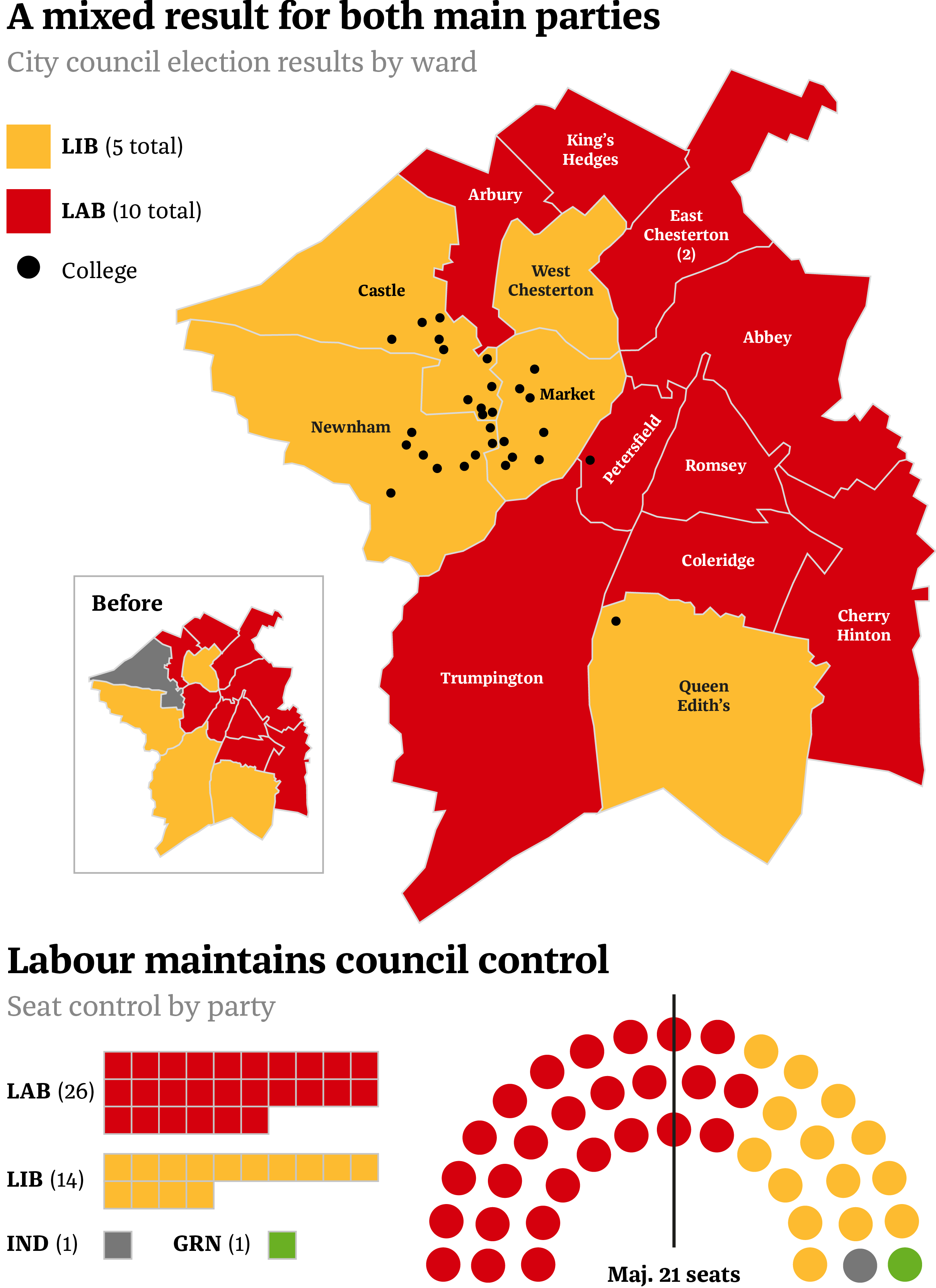 Louis Ashworth
The new composition of the council has Labour on 26 seats, the Liberal Democrats on 14, and the Greens and Independents each with one. This leaves Labour with an overall majority on the council of 10 – no change from before the election.
Cheney-Anne Payne, a Murray Edwards alumna, is Castle's new Lib Dem councillor, while Anthony Martinelli, a Gonville & Caius College alumnus and former University Challenge winner, will represent Market ward. He is now a junior doctor at Addenbroke's Hospital.
The results failed to bring victory to any of the students running as Conservative candidates, including Henry Mitson, of Gonville & Caius, in Market, and former CUSU presidential candidate Connor MacDonald, of Emmanuel, in Castle.
New Market ward councillor Anthony Martinelli put in a strong performance in Varsity's quiz
CUCA Chairman Dylan Coll-Read, of Trinity College, lost in Arbury, while Vice-Chairman Timur Coskun, also of Trinity, lost in East Chesterton.
Cambridge's Labour MP, Daniel Zeichner said: "What I would say is that in the University wards, we came very close in both Castle and Market – sadly, narrow losses for Labour in those wards, but we'll be back and we'll be winning them next year."
He was generally optimistic, and added that Labour's win in Trumpington, which saw an 8% swing, "was amazing, astonishing result for Labour." Trumpington saw a re-count, with the result supposedly so marginal that there was only four votes' difference between Labour and the Lib Dems.
Newnham, another student-heavy ward, kept its Lib Dem councillor, Rod Cantrill, with 50% of the vote. Queen Edith's, where Homerton is located, is another Lib Dem hold, with Colin Stephen McGerty winning 44% of the vote.
Labour held some of its safest wards, including Romsey, Cherry Hinton, King's Hedges, and Abbey Ward.
Nationally, it was a mixed election for the major parties, though UKIP were firmly trounced, managing to hold on to just two of the 94 seats it held which were up for election.