Disabled students less likely to seek help due to 'perceived understaffing' of services
A recent DSC report has also raised concerns surrounding disabled students not making a 'positive identification' with their disability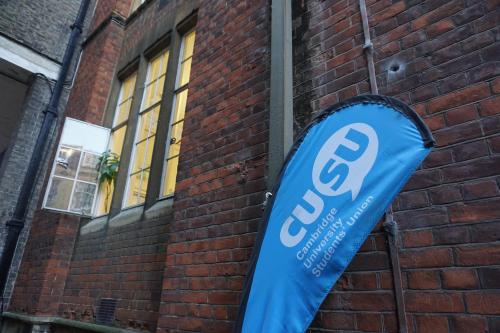 CUSU Disabled Students' Campaign (DSC) has found that "perceived understaffing" of University support services dissuades students from seeking help through University-wide channels, according to its 2018 Healthcare and Services Survey Report.
The report, published earlier this month, drew on responses from 47 self-identifying disabled students, many of whom were involved with the DSC.
Highlighting several problems of unaddressed student grievances, the report found 35% of respondents said they "felt like there were significant areas of support there were not covered by current services", including: "funding, admin & organisational support, chronic illness, extracurriculars, mental health crises, support on year abroad, issues stemming from teaching, assessment fees, and executive dysfunction."
In full Who were the survey's respondents?
Out of 47 respondents to 102 questions, the majority were first year students, although "there were only 2 less respondents who were 3rd years, and 3 less who were 2nd years". This reflects a moderately-sized cross-section of students, compared to Cambridge's student population as a whole.
The report specified that "among the types of disabilities students self-identified as having, after mental health issues the most common were chronic pain/chronic illness, autistic spectrum disorder/Asperger's syndrome, and specific learning disorders."
The DSC wrote that it "collected demographic data to try and make sure our data was representative of the wider University population, and also to find out which groups were engaging with our campaign and which weren't."
Their "'average'" respondent was an 18-21 year old white British home student, a cis woman who is either bisexual or heterosexual, a full time 1st year undergraduate, and someone who self-identifies as disabled because of mental health difficulties which knew about before they started University."
The report recognised that "this portrait largely reflects the individuals who frequently interact with the DSC and attend its events and open meetings, but it's also important to acknowledge the variety of respondents we received and that it's statistically unlikely that most of our respondents would fit this 'average' profile."
The report also found problems with student awareness of support services, where a further 44% of respondents said they "felt that there was not good knowledge about support services among the student body in general".
A reluctance to 'take up space'
One key issue raised was that some students were disinclined to seek out available resources, out of concern that support systems in place such as the University Counselling Service (UCS) were overloaded, and that they did not wish to "take up space" in using resources which others might have a more urgent need for. 
A Varsity investigation in November found that staff shortages caused spikes in waiting times of up to five weeks for students seeking counselling from UCS in 2016, and that the service was forced to offer a reduced numbers of counselling hours in the following academic year.
The DRC worries that concerns of prolonged waiting times could delay students seeking the help they need.
The UCS has one of the smallest student-counsellor ratios in the country, and estimated in their 2016-2017 report that 1,575 students received individual counselling – 8.6% of the student body. 
Responses to the UCS were generally positive, with 63% of those who had used the service saying they would definitely recommend it. Students did, however, call on the service to provide longer-term counselling, and more non-academic support.
A lack of 'positive identification'
Emrys Travis, the new CUSU Disabled Students' Officer, said that "encouraging positive identification with disability is one of the big issues I'm working on this year".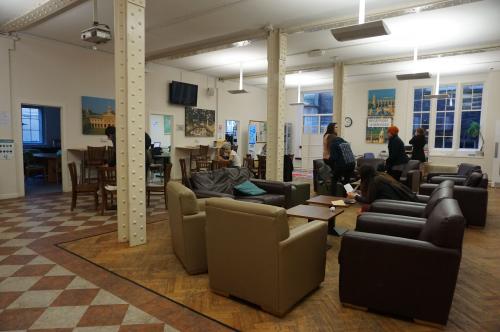 The DSC report pointed to "a lack of positive identification with disability" as a "common problem among disabled people".
The report added that the service should seek to reach out to "a type of selfless student who downplays their own needs and issues for the benefit of others, then meaning that they are not receiving adequate care."
A "selfless student who downplays their own needs and issues for the benefit of others is not receiving adequate care."
Travis said that they will hold "some focus groups throughout the year to help find out some of the reasons students might not identify as disabled despite fitting the definition," and look at "how we can spread awareness of what 'counts'" and combat the ways many students might feel "not disabled enough" to identify." This involves encouraging "people to feel welcome in the [Disabled Students'] campaign and the community as a whole."
Praise for staff at inundated disability centre
The University's Disability Resource Centre (DRC) received praise from students, with its staff described as "compassionate, pro-active", providing a "non-judgemental environment" where students "felt they never had to 'prove' their disability to staff but were actively and sympathetically listened to, trusted, and taken seriously."
However, some criticism from students focused on the service's funding, with some students believing that increased funding would decrease response time and lead to more efficiency.
Students also asked that their Student Support Documents (SSDs) – a summary of recommendations for supporting and teaching an individual disabled student – be "written and distributed faster so that their reasonable adjustments can be put into place".
Complaints surrounding the DRC were largely in line with the findings of a Varsity investigation in February, which highlighted long waiting times and a lack of cooperation from colleges as key factors that sometimes lead to students having unsatisfactory experiences with the DRC.
Little awareness of student advice service
The Students' Unions' Advice Service (SUAS) is a support service run by CUSU and the GU. Despite the self-selection of survey respondents making it likely that most would be familiar with CUSU and the Disabled Students' Campaign, "a majority of respondents had not used the SUAS, and a majority did not know what it does".
Travis told Varsity, however, that the "use of SUAS has increased around 150% this year", and said that since so much of the service's "engagement comes through web searches rather than referrals", CUSU will work "on making sure tutors are aware of what kinds of help SUAS can offer, as well as on embedding their info further into college and departmental structures".
Inconsistency in college-level support
Many students made use of college-specific support services, with 98% having worked with a college nurse, and 88% a pastoral tutor. Uptake on the help of a college counsellor, a service which only some colleges provide, was slightly lower at 73%. 
Some, however, complained that despite being "well informed about available services when they joined the college", this "information was not often repeated throughout the year."