Tributes paid to Trinity PhD student John Grenfell-Shaw
Friends and colleagues praised Grenfell-Shaw's academic and sporting commitment, describing him as "always enthusiastic" and "an inspiration to all of us"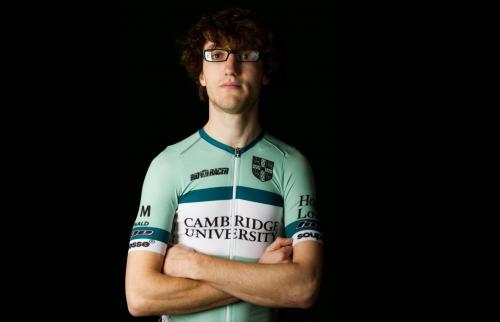 Trinity College and the Cambridge University Cycling Club (CUCC) have paid tribute to PhD student John Grenfell-Shaw who recently died in the Lake District.
Alongside his studies, Grenfell-Shaw was a keen rower and cyclist, representing the University in several competitions and regularly training with fellow students.
Professor Catherine Barnard, Trinity's senior tutor, said the College's thoughts were with Grenfell-Shaw's family and friends, a sentiment echoed by Cambridge University Cycling Club (CUCC) in a post on their Facebook page.
CUCC described Grenfell-Shaw as "a keen and committed member of the Cycling Club and the broader Cambridge cycling community", saying that he "will be much missed". "Above all, John was always enthusiastic, polite and very good at working out how to get the very most out of what he was doing, which is an inspiration to all of us."
Grenfell-Shaw's friends in the Cycling Club and his academic colleagues all expressed admiration for his sporting prowess and commitment, with CUCC writing, "His appetite for 100 mile plus rides without batting an eyelid was in turn inspiring and somewhat overawing, matched only by the speed he would do them at."
A memorial service will be held for Grenfell-Shaw at the beginning of next term, and friends and colleagues are invited to share anecdotes and pass on condolences to his family.
Grenfell-Shaw's PhD supervisor within the Department of Applied Mathematics and Theoretical Physics, Professor Andy Woods, described him as a "clever, engaging and very bright student" and a "very pleasant and highly popular member" of the BP Institute, where his studies were focused.
Woods added that Grenfell-Shaw "was a real pleasure to supervise as he was very imaginative and creative and understood the physical implications of his calculations as well as being very skilled in the mathematics and computation required to make progress with the work".
Grenfell-Shaw's work focused on the "classical and fundamental problem of instability of one fluid displacing a second fluid in a narrow channel" which his supervisor explained is "very relevant for drilling wells".
In their Facebook post, CUCC wrote, "Whilst there are many memories of John, some certainly stand out – his incisive eye for finding the kit combinations that clashed the most perfectly perhaps in a more literal sense than most!"