Cambridge's strained finances cast doubt over ambitious development projects
The University's budget reports have listed concerns in its revenue streams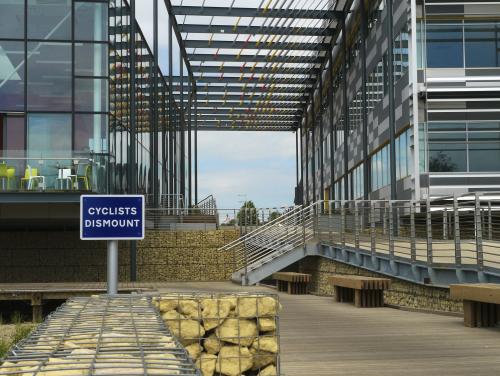 With a deficit predicted last week to reach £25m in 2018-19, and with Cambridge's current stated aim of raising £600m of external finance, questions have been raised over the University's ambitious development projects in light of an uncertain financial climate within the higher education sector.
Cambridge's 2017-18 deficit totalled £21m. The University's annual budget report, published last week, accounted for the growing deficit by citing a "major upheaval in political and economic environments", which was said to have resulted in "a prolonged period of uncertainty". The financial report specifies uncertainty surrounding Brexit, tuition fees, and changes to staff pensions, while the University's current infrastructure projects largely underpin its financial insecurity.
Cambridge is currently seeking a £600m bond to help fund the North West Cambridge development. The development aims to provide 'affordable' housing for Cambridge staff, as the city of Cambridge faces an increasingly acute housing crisis, as well as to provide graduate accommodation and additional space for academic and research use.
With a substantial proportion of the University's income committed to staff salaries and student support, and with building programmes expected to cost £4bn over the next 15-20 years, its ambitious development plans – including its £1bn-project in North West Cambridge – may place significant strain on available financial resources.
The North West Cambridge development has sparked controversy due to overspending and mismanagement. An audit committee report found in October 2015 that the cost of the first phase was underestimated by almost £100m, and claimed there was a lack of "consistent and rigorous assessment of risk" in its development, after it was previously acknowledged in June 2015 that the project faced a financial shortfall between £50m and £80m.
In a Senate House discussion regarding Cambridge's pursuit of a £600m bond, Professor Ross Anderson, a member of University Council, noted that the first phase of North West Cambridge development was two years late and came in at £100m over budget.
Cambridge has also invested £75m in a major refurbishment of the Cavendish Laboratory, which forms part of a wider plan to create a "physical science and technology campus" at the West Cambridge site. This will require demolishing "ageing and inflexible" accommodation at the current site.
The future of Cambridge's finances is likely to be shakier in the post-Brexit era, given the extent of European Union research funding currently offered to the University's faculties. A recent Varsity investigation revealed significant reliance on funding from the EU, with 12.7% of Cambridge's external research income – £59.2m in grants funding and £10.6m in further costs – coming from the EU commission in the financial year ending July 2017. The School of Arts and Humanities was particularly dependent on this source of income, with £3.1m from the EU commission making up 22% of its external research funding.
The University's income is also reliant, to a large extent, on the tuition fees it receives from students. Undergraduate tuition fees are frozen at £9,250 until 2019, but the University is optimistic about increasing numbers of overseas students, and increasing overseas tuition fees. This is set to boost the University's income, which they predicted to be £471.1m for the coming year, slightly higher than what was predicted last year.
However, it is still estimated that the average annual cost to the University and its colleges of educating an undergraduate is £18,500 – and frozen tuition fees may widen "the deficit between the cost of an undergraduate education and the support for it from student fees and government grants".
This "deficit" may be affected by the implementation of the Teaching Excellence Framework (TEF) in 2020, which measures the quality of teaching at higher education institutions, and is likely to allow universities to increase their fees according to their rating. Cambridge earned a gold rating, the highest available award, in the latest TEF round, along with 44 other UK universities and colleges.