Syrian offer-holder receives full scholarship to study at Cambridge
Abdullah Kattineh will receive a scholarship from the Cambridge Trust and Corpus Christi after 450 people signed an open letter calling on the University to support him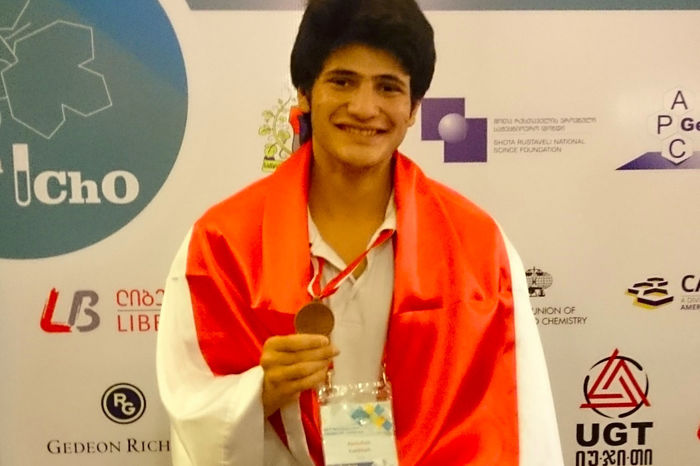 Syrian offer-holder Abdullah Kattineh has announced that he will receive a scholarship to study at Cambridge next year.
This follows an open-letter written by CUSU Access and Finance Officer, Olivia Hylton-Pennant, calling on the University to provide Kattineh with a "full scholarship covering tuition and living costs" for the duration of his course. The letter received around 450 signatures.
Although Kattineh is not a refugee, the Cambridge Refugee Scholarship Campaign also shared the open letter on Facebook and wrote that it had "contacted a number of scholarship bodies [...] and are currently awaiting their reply on funding possibilities".
The 19-year-old holds an offer to study Natural Sciences at Corpus Christi College.
After being rejected for a Cambridge Trust Scholarship, and not receiving other financial support from the University, Kattineh created a GoFundMe page to raise funds for the £30,000 per year tuition fees, and additional college fees of £8,715.
On his GoFundMe page, Kattineh wrote: "I may not be much of a hero, but living in a war-torn country, definitely places me among the ranks of the underprivileged." He described being without electricity for 18 hours a day, and reading books from a mobile phone "because we couldn't afford to buy the original books or a device with a bigger screen".
Kattineh has said that he hopes to ask Dr Ben Pilgrim, a fellow at Corpus Christi and head mentor for the 2016 UK team at the Chemistry Olympiad "for [the] opportunity to help him write Chemistry problems for the Chemistry Olympiad competitions in the United Kingdom".
In an update on GoFundMe this morning, Kattineh wrote that he will receive a scholarship from Corpus Christi and the Cambridge Trust, which will fund fees and living costs. He intends to use the approximately $3,800 raised so far on GoFundMe to fund plane tickets and other costs not covered by the scholarship.
The Corpus Christi JCR noted that they are "delighted that Abdullah will be able to continue his academic career at Cambridge, despite the significant hardship he has had to overcome", adding: "We look forward to meeting him and welcoming him into the Corpus community."
Corpus Christi Bursar Tim Harvey-Samuel said that the College's contribution was raised from endowed funds given by "alumni and other donors" to help students in need.
As well as a scholarship for Kattineh, the open letter called on the University to set up ten permanent scholarships for asylum-seeking and refugee students, and to work with organisations that help refugee students and academics.
Over 40 UK universities currently offer scholarships and bursaries for asylum-seeking and refugee students, but Cambridge is yet to introduce any such schemes.
Sharing the news of Kattineh's scholarship on Facebook, Hylton-Pennant wrote: "If the Cambridge Trust and Corpus can suddenly find the funds to support Abdullah, imagine just how many other scholarships could be created for students in need?!"