CUSU Council supports May Week discounts for bursary students
The motion follows the lead of Hughes Hall and Wolfson May Balls in offering subsidised tickets for students who receive full bursaries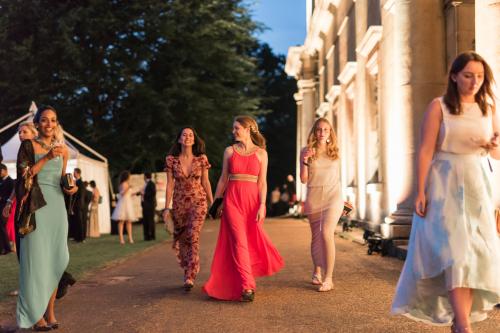 CUSU Council unanimously voted tonight to approve a motion promoting a more accessible university for students in receipt of a full Cambridge bursary.
CUSU noted that some events, including May Balls and annual society dinners, are currently inaccessible to some students due to their prohibitive cost. CUSU called for progressive pricing systems to be more widely implemented, and asked that May Ball and June Event presidents encourage subsidised ticket options for students who receive a full Cambridge bursary.
The Cambridge Bursary Scheme currently provides up to £3,500 per year for undergraduate students with a household income of below £42,620. Eligible undergraduates receive the grant automatically, regardless of whether they already receive a government loan.
This motion, proposed by CUSU Access & Funding Officer Olivia Hylton-Pennant, is the latest in a series of mounting access efforts seen this year, which began with an announcement on 16th January that Hughes Hall would become the first college to offer a 20% discount on May Ball tickets for bursary students, with Wolfson following closely after.
CUSU Council also voted with a significant majority tonight to support an initiative pushing for students to donate the money they would spend on a May Ball ticket to the Against Malaria Foundation.
The motion, proposed by George Rosenfeld, Trinity student and founder of the May Week Alternative initiative, will enable students to channel money they would have spent on May Ball tickets towards the Against Malaria Foundation, a charity founded in 2003 to fund anti-malaria nets and push for greater awareness of protecting people from malaria.
Students can take part in the initiative by making a donation of any size, though a £150 sum is recommended – the approximate price of certain May Ball tickets – which the motion purported could go towards funding anti-malaria nets for 260 people.
The motion, which passed with three abstentions, demands that CUSU donate £150 from its budget to fund the initiative and its administrative costs, and assist its committee with administrative resources, including graphic design for publicity.
CUSU also vowed to support the long-term continuity of the initiative, asserting its belief that more could could be done to shape May Week into a force for good, such as providing students uncomfortable with May Balls with an alternative way to enjoy the week.
The initiative has received what Rosenfeld described as a positive response so far, with five to ten donations, most of which have been between £100 and £200, though the group has also received smaller donations, kept anonymous in the interests of financial inclusivity.