All Trinity May Ball staff will be paid minimum wage or more, committee announces
The U-turn follows criticism of the May Ball for not paying set-up and clean-up workers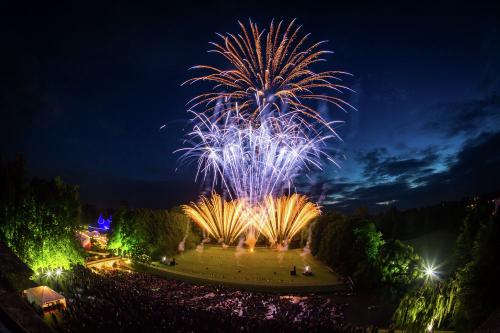 All workers at this year's Trinity May Ball will be paid at least the minimum wage, the organising committee has announced.
Trinity's May Ball Committee told Varsity that under the new system, all workers will receive at least the minimum wage for their age-group – reversing a previous arrangement where workers were only reimbursed with the opportunity to purchase a ticket for a future Trinity May Ball.
There has been controversy over set-up and clear-up workers for the event – which is officially titled the 2018 First and Third May Ball – previously being classed as "volunteers". Individuals in these roles received no pay for their shifts of up to 10 hours. They did, however, receive the "right to buy" a pair of tickets to the prestigious and expensive Ball the following year.
Students from other colleges are not eligible to purchase tickets directly for Trinity's May Ball. To attend, they can either buy tickets second-hand from Trinity students, or enter the "External Ballot" for the right to buy tickets. A standard pair of external tickets to Trinity May Ball this year costs £410, making it matched with St. John's May Ball as the highest priced May Week event.
The legality of the volunteer arrangement has been brought into question as any remuneration suggests that individuals are by definition not volunteers, and are therefore entitled to the minimum wage.
Workers will be paid the minimum wage following the change: currently set at £5.60 for 18-20 year-olds, £7.05 for 21-24 year-olds, and £7.50 for individuals aged 25 or over.
All workers will also have the option to enter into a ballot for the right to buy a ticket to the 2019 Ball. Neil Cunningham, the Committee's co-president, said that "around 15% of all tickets in the External Ballot will be allocated to workers". It is unclear what odds this gives of a worker winning the right to buy tickets.
Professor Catherine Barnard, Trinity's senior tutor, said: "Trinity's May Ball is a very popular and much-loved event, which is organised by a diligent and dedicated May Ball Committee.
"However, the Ball could not function without the hard work of numerous student workers, who will receive the National Minimum Wage as well as entry into a new ballot for tickets next year."